The Abrazo bath boasts an ultra-modern style which is dramatic, yet beautiful, and brings complete harmony to contemporary bathrooms. It is manufactured by KOHLER®, one of the world's largest bathroom specialists.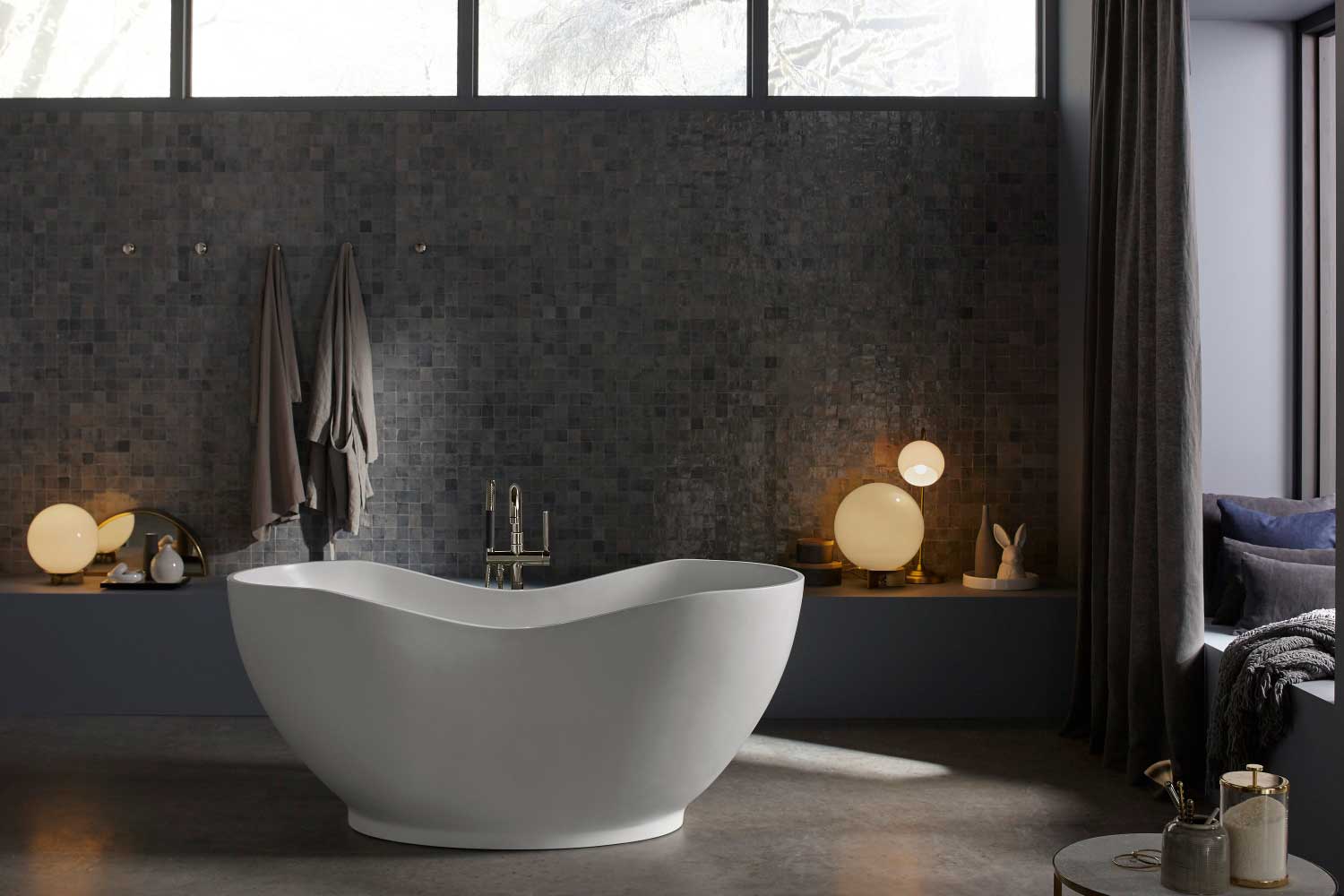 Abrazo baths are made from exclusive Lithocast, a solid-surface material mix of mineral powder and acrylic resin – inspired by nature, yet perfected by KOHLER®. Satiny smooth, and warm to the touch, Lithocast is hard-wearing and durable while still undeniably beautiful. This especially thick material stands up over time whilst the manufacturing process allows for state-of-the art shapes.
With the Abrazo baths, KOHLER® have considered modern bathroom design and created visually stunning shapes that combine beauty with unparalleled comfort, setting new trends that defy the usual aesthetics seen with this kind of material.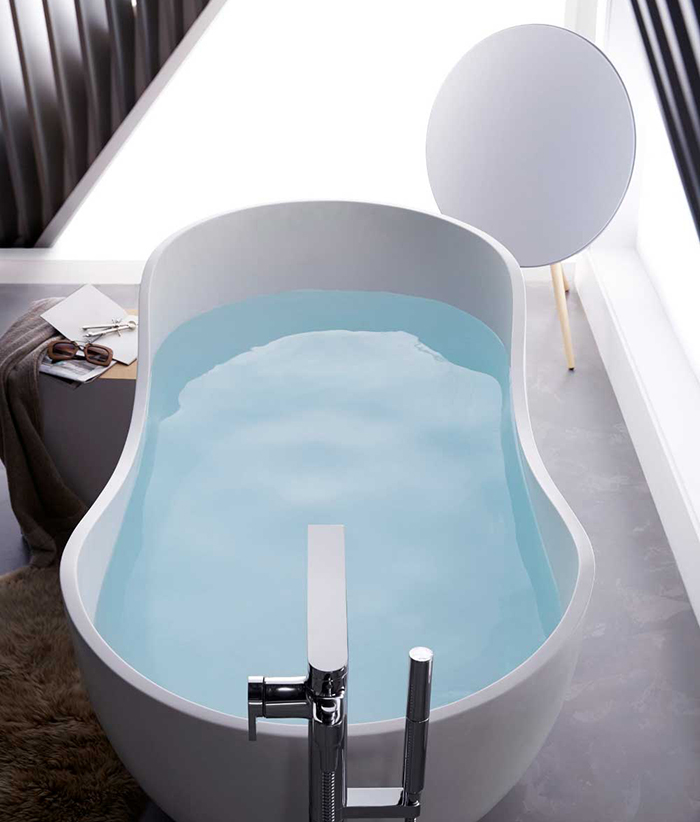 The distinctive, ovoid shape is reminiscent of an elegant, handcrafted piece of pottery. Sleek and contemporary, with an organic twist, the Abrazo slips easily into discerning bathroom design.
With Abrazo, KOHLER® brings you innovative design for your bathing pleasure. After all, luxury bathrooms begin with KOHLER®.
"The idea was to create a bath with a strong personality that breaks with the usual aesthetics seen in this type of material," explains the KOHLER® Design team.