KOHLER believes that bathrooms should be our haven – a sanctuary designed to take us away from the frenzied pace of today's lifestyle, where we remain unconcerned with domestic inconveniences.  Modern bathroom design comes to the fore with the simplicity, clean lines and seamless curves of the new ModernLife™ collection.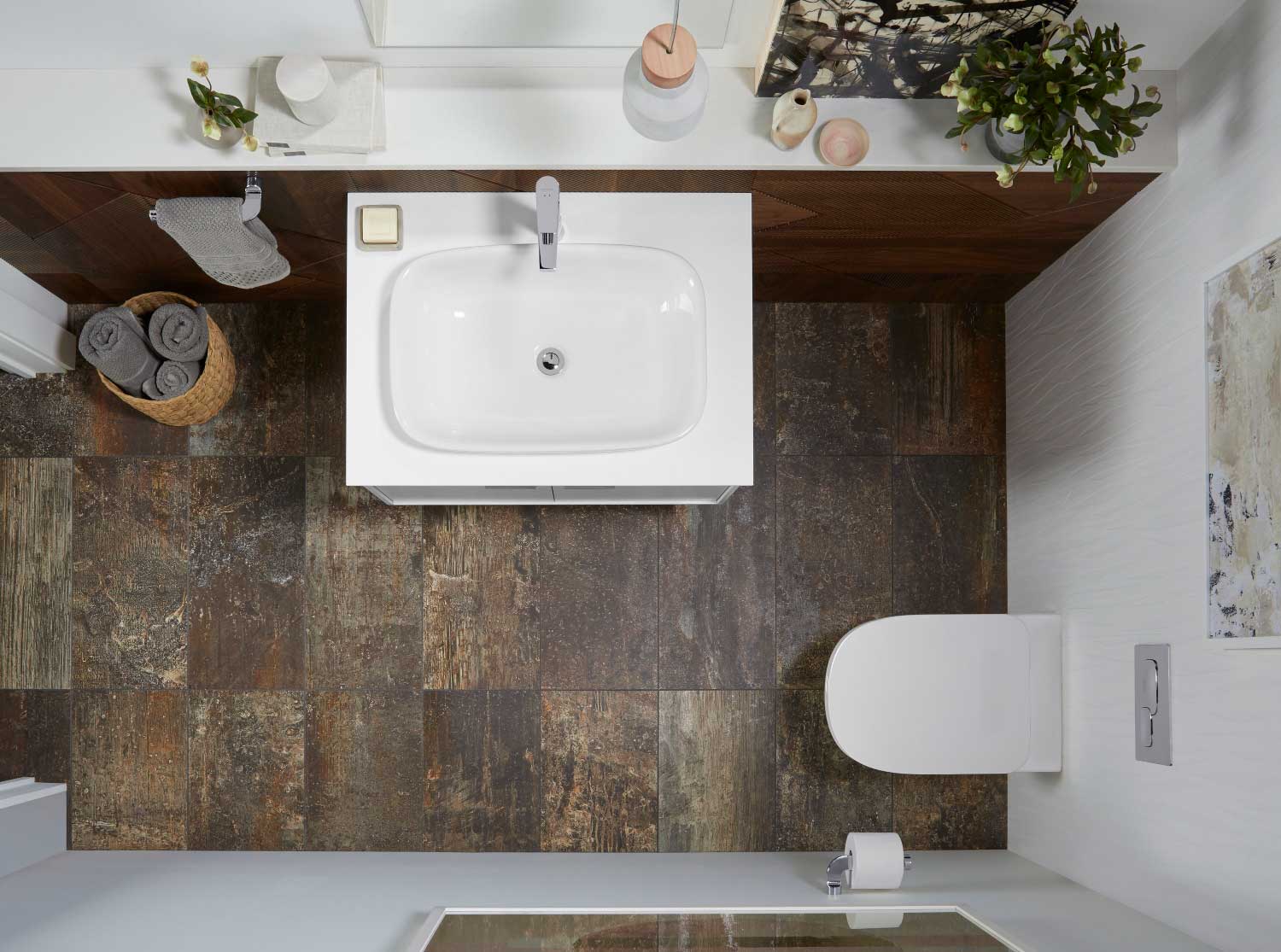 It is with this in mind that KOHLER has created a superior blend of comfort and convenience in their new ModernLife™ bathroom range. Every aspect of the contemporary design has been crafted with the aim of achieving ultimate hygiene. It is designed for cleanliness, comfort, and convenience.
The KOHLER® ModernLife™ wall-hung toilet
The ModernLife™ wall-hung toilet is the new standard in effortless hygiene and cleaning, offering an ultra-thin easy-lift seat – keeping necessary contact to a minimum. The seat itself is removable with a simple vertical lift – perfect for the ultimate in bathroom cleanliness.
The rimless bowl ensures no hidden dirt traps, no stains, and super-easy cleaning. Its unique, streamlined design facilitates quick yet thorough cleaning of the surrounding areas and the bevelled edge drains excess liquid directly into the bowl to prevent unhygienic build-up.
The KOHLER® ModernLife™ countertop basins

Created with timeless simplicity in mind, the ModernLife™ basins follow the trend in contemporary countertop design. Effortless cleaning is a result of the DFI stain resistant coating and the wipe-clean flow with no hidden areas to trap dirt or build-up. The ageless durability of the ModernLife™ basins makes these a sound design investment.
The basins are available in two variants to suit your unique design needs. Choose between the basin without a tap deck or a basin which includes a tap deck.
ModernLife™ is versatile: Perfect for small bathroom design in the modern apartment or equally for generous spaces that demand the best trending bathroom ideas. Its elegant design reinforces the functional aesthetic of these bathroom essentials – simplifying cleaning requirements to make modern life just that much – effortless.
For more information contact KOHLER Africa.