An introduction to Miele Generation 7000 | Redefine perfection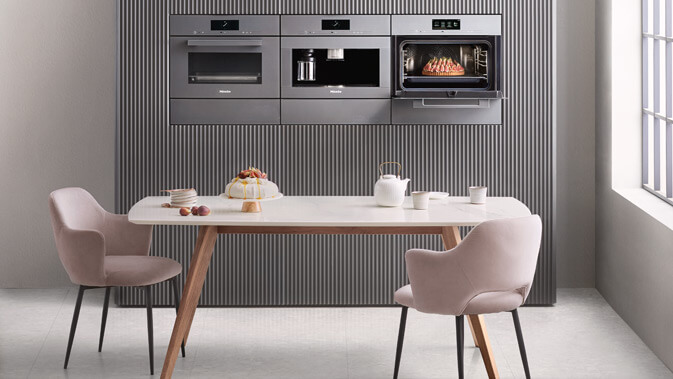 The time is finally here to introduce the new range of built-in appliances – Generation 7000.

This is the largest product launch in the history of our company. Aside from gorgeous aesthetics, best-in-market energy efficiency and durability. The new range also introduces supreme functionality and groundbreaking technology that makes culinary excellence a reality. Miele is renewing the entire product range of built-in kitchen appliances – from ovens and hob units, through to steam ovens, coffee machines and warmers.

Training invites have been sent and launches planned, so we would like to welcome you in Spring to view our new range with lots of features and excitement! Don't miss out on this world premiere.
TASTECONTROL
Overbaking and overcooking is a thing of the past. At the end of the cooking cycle, the door opens automatically, rapidly cooling the oven. And a maintenance temperature can be set so that food stays warm or meat can rest.
DUALSTEAM
Introducing our most powerful steam oven to date. DualSteam seals in flavour and nutrients fast and also maintains extremely uniform temperature and humidity throughout the oven. It's so uniform, in fact, settings can be made in one-degree increments and sous vide cooking is possible.
INTELLIGENT PAN RECOGNITION
Wherever a pot or pan is moved on the full-surface induction hob, its heat setting is retained. That means much more freedom and flexibility when cooking a meal with multiple elements.