Crawford ASSA ABLOY Docking Solutions
Make docking quick and easy. We offer you different solutions based on your building, traffic intensity, need for insulation etc.  So, whatever your needs, our dock levelers, dock shelters and load-houses can be adjusted for your specific business.
Dock levelers bridge the gap between truck and loading bay. Our dock shelters reduce draught into the building and make loading and unloading more effortless. They reduce energy leakage during loading and unloading. For a complete solution our load-house combines shelter, door and leveler in one.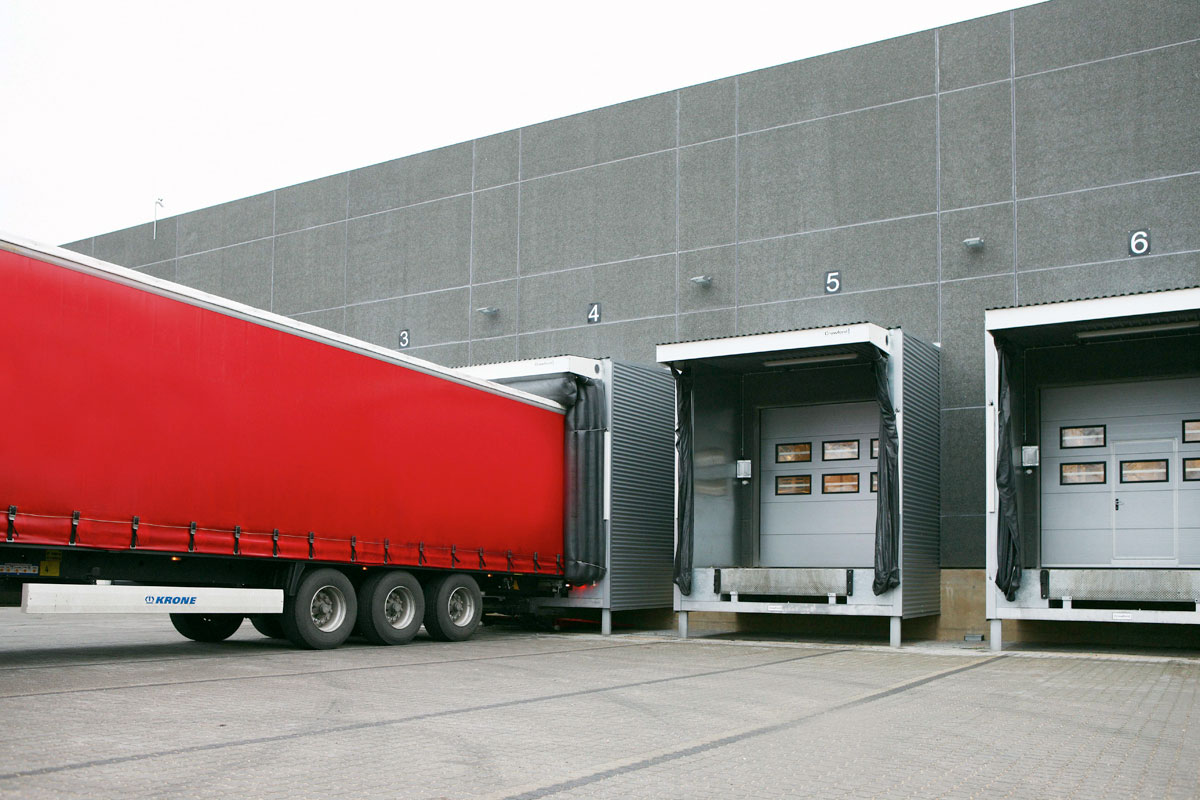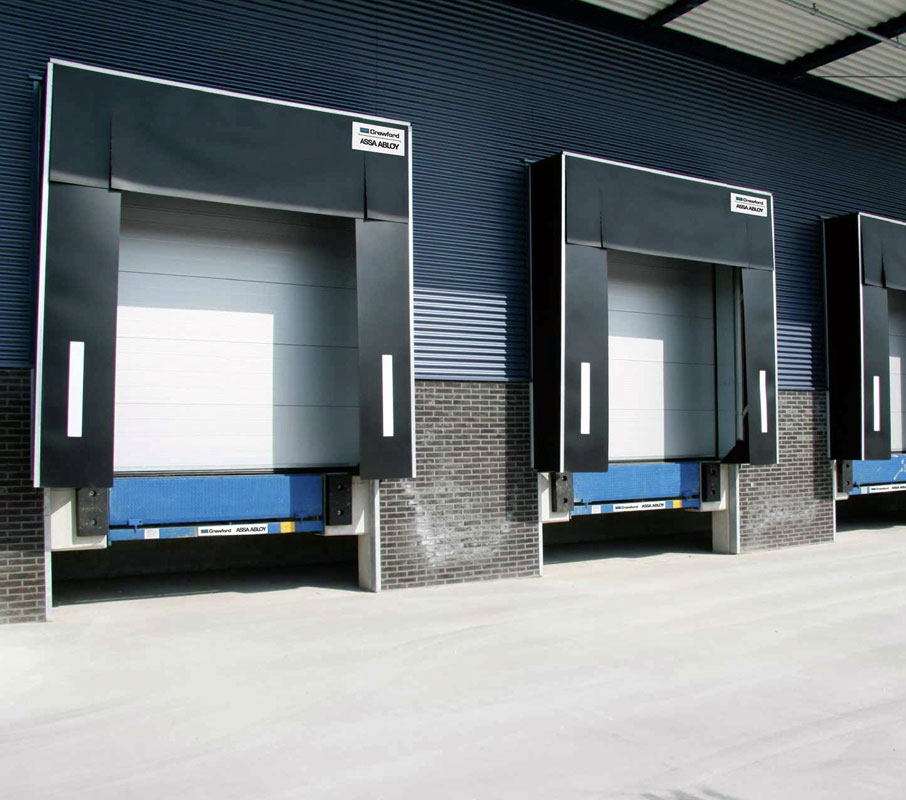 Crawford 660 SME Curtain Dock Shelter
Crawford 624 Isodock Crawford Curtain Shelter Crawford 542
Dock Levelers
The choice of dock leveler should be based around your daily business for example building design, traffic intensity, type of vehicles, bed heights and the handling equipment used for loading and unloading.
Dock Shelters
A Crawford dock shelter is the solution for improved energy-savings and working conditions. The shelter seals off the vehicle, giving weather protection during the loading and unloading process. The dock shelter provides improved working conditions and reduces the draught into the building.
Load-Houses
A load-house is an energy-efficient solution, containing all the relevant components for a complete docking bay, leveler, shelter and door.
Industrial Door
Crawford 542D
The new optimal door in a loading bay application
The Crawford 542D is the new special developed OHSD for loading bay applications.
New unique and simple design with a new developed electrical operated system with a silent tooth belt that also works as an anti lifting device. The Crawford 542D is always electrically operated with a direct drive with soft start and stop operation giving the door smooth and reliable opening and closing.
The simple design and the perfect combination with a leveler, makes it the ideal docking entrance solution.

The door is made of insulated panels that provide minimal thermal transmittance, which reduces energy cost.
Standard size up to (W x H) 3000 x 3350mm

Windows are optional

Available in various colours