Johnson Controls, a global diversified technology and multi-industrial leader is celebrating 50 years in South Africa, creating intelligent buildings, efficient energy solutions, integrated infrastructure and next-generation air conditioning systems.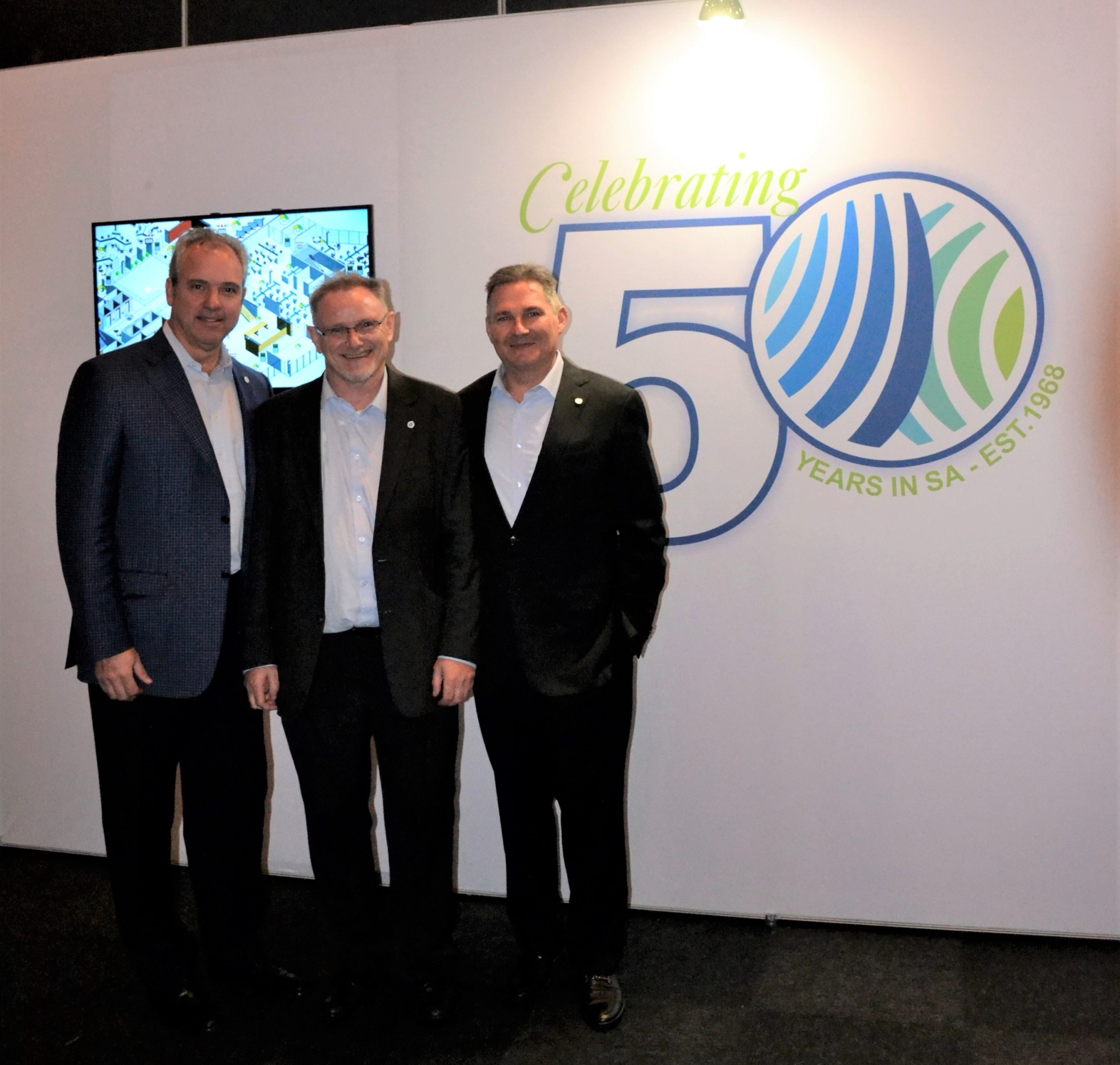 To commemorate this immense milestone, Johnson Controls hosted an exclusive event on the 3rd April 2017 at the O.R. Tambo Premier Hotel for their customers, partners and affiliates. Several speakers, including Johnson Controls' General Manager for Africa, President of EMELA, Jeff Williams, and VP and General Manager of MEA, Claude Allain, took guests on a visual journey through Johnson Controls' prominent history, partnerships and innovations – including a few exciting new developments.
After a rousing introduction by the MD, in which he thanked customers, partners and employees – both past and present – for the legacy that has grown into the successful enterprise that is Johnson Controls South Africa, Williams, took the stage to elaborate on Johnson Controls' continuing investment in South Africa.
"We are proud of the sustainable growth that we continue to see in South Africa, thanks in no small part to customers who believe in our value proposition," said Williams. "There is still a huge growth opportunity for us as we pour unprecedented investments into products and technology geared towards this market and look for ways in which we can better serve our partners and customers over the next fifty years."
Allain touched on Johnson Controls' unique and growing portfolio, investment in branches, channels and capabilities, and strategic acquisitions of brands such as Tyco and Hitachi as intrinsic to Johnson Controls' success.
Johnson Controls used the opportunity to introduce some of their new, innovative products.
"We have introduced the new Hitachi Sigma range of Variable Refrigerant Flow (VRF) systems, which sets the new standard for energy-efficient cooling, as well as the York YZ Magnetic Bearing Centrifugal Chiller which turns conventional chiller design on its head through a combination of innovation and expertise. We have also recently introduced the market to our revolutionary smart Glas thermostat, which combines Microsoft intelligence with Johnson control design."
The Hitachi Set Free range of indoor and outdoor cooling and heating systems are extremely energy-efficient, boasting up to 39% energy savings compared to traditional HVAC systems. The range also offers flexible design options and very low CO2 emissions.
York's new YZ Magnetic Bearing Centrifugal Chiller introduces a host of firsts to the HVAC industry, including Variable-Speed Drive, Magnetic Bearing Driveline, and Falling Film Evaporator, which reduces refrigerant charge up to 60% when compared to other flooded, low-pressure refrigerant designs. The system also leverages a next-generation low-global warming potential (GWP) refrigerant.
"We continue to deliver the highest standard of products across controls, HVAC, building management solutions and integrated security and fire solutions. We strive to ensure continual product, software and design updates across our entire portfolio, adapting to market demands and catering to a more efficient, smart and safer world – for ourselves, our families and future generations to come," concludes Johnson Controls MD.