When it comes to performance excellence, cost savings on consumption and efficiency improvements, Tan-Treat™ Quality Support System has made its mark by introducing an exemplary integration of wood treatment with information technology.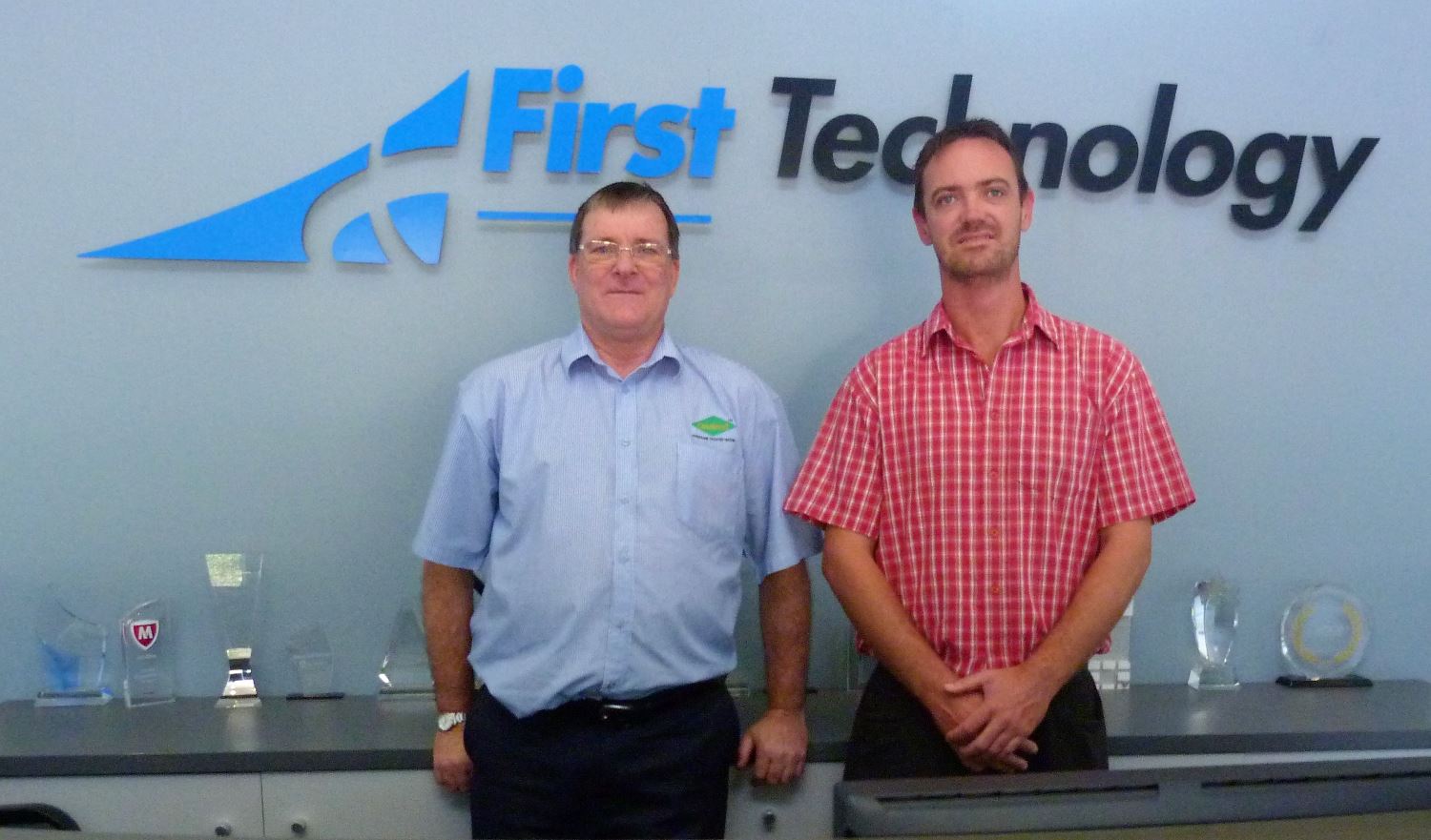 Doug Sayce, General Manager of Lonza Wood Protection with Peter de Jongh of First Digital
Uniquely conceptualised by Lonza Wood Protection, Tan-Treat™ is a first-ever IT product that provides treaters with a user-friendly record keeping system that adds value beyond the supply of Tanalised® treated timber products. With no comparable product on the market, Tan-Treat™ has quickly gained momentum in just 2 years, with 32 users across the wood supply chain already subscribed and enjoying its benefits.
"This 'quality through technology' product is making a positive impact on our customers' business operations as well as the industry. It also forms an integral part of our commitment to building long-standing customers relationships through holistic value-added services," said Doug Sayce, General Manager of Lonza Wood Protection.
Being chemical specialists, Lonza turned to First Digital (a First Technology company) for expert IT development assistance that would ensure that Tan-Treat™ meets the same global standards of all Lonza products.
"When Lonza introduced the Tan-Treat™ concept to us, we were immediately excited about getting on board in order to bring such an innovative concept to fruition for the wood treatment industry", said Peter de Jongh of First Digital.
De Jongh explained that one of the biggest challenges they faced was the enormous amount of mathematical applications that needed to be developed into a user-friendly format. Another challenge that had to be overcome was creating an off-line capability for Lonza in order to assist customers in remote locations who do not have internet access.
"The initial production took around 8 months to complete, and was followed by a further 3 months of enhancements to 'iron out' any possible glitches. Throughout the development process we received extremely knowledgeable input from Lonza, who had a clear-cut understanding of what was required from a wood treatment and IT perspective," added de Jongh.
Tan-Treat™ was launched in 2015 and the benchmark was set by flagship customer Tekwani Sawmills. The system was installed to check efficiencies across 3 different treatment sites and immediately received a positive response.
Henk Muller, Production Manager at Tekwani, said that since working with Tan-Treat™ they are now able to treat closer to their Hazard Class H2 mark, resulting in improved quality output in order to meet SABS and Lonza standards. He added that being able to treat more accurately over a one-year period made a big difference in consumption and cost saving for Tekwani.
"We are also enjoying faster turnaround times for our stock reconciliation. What used to be a time-consuming exercise is now streamlined and more accurate, as all calculations are done by Tan-Treat™, which eliminates the cost of human errors. With vital and accurate information now at our fingertips, we can immediately detect any errors in our stock reconciliation."
"I would highly recommend Tan-Treat™ and the experienced Lonza team, who provide a knowledgeable hands-on approach to ensure that we receive all the support we need," said Muller.
Lonza says that they are excited about the success and growth of Tan-Treat™ in the South African wood treatment market and are now looking abroad for export opportunities as well.
"Zambia is one of our prominent African export markets and we believe that the same Tan-Treat™ quality benefits and cost savings that have been experienced locally will be enjoyed by our Zambian customers too," concluded Sayce.