The worldwide Covid-19 pandemic acutely raises awareness of personal health and safety needs. The design industry is quickly responding to these societal changes with thoughtful hygiene and sanitation design solutions.
Kohler, a global leader in the design and manufacture of kitchen and bathroom products, operating in the African market since 2014, provides insight into the latest trends and offers kitchens and bathroom solutions to embrace the new hygiene requirements in homes or hotels.
Customers worldwide show increased interest to transition from traditional to touchless and paperless solutions in kitchens and bathrooms. As of late, bidet sales in the US have increased at an average of 8 times in 2020 reflecting more hygienic ways of living.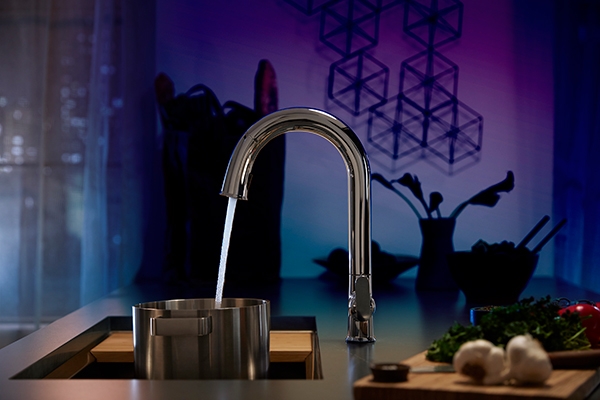 Trend forecaster Li Edelkoort has positioned the coronavirus as a blank page for new, innovative beginnings – an opportunity to rethink and adjust to new lifestyles. Kohler's advanced hygiene solutions range from intelligent toilets and bidets to touchless taps and mixers.
With the extended periods that consumers are spending at home, kitchens are used more than ever. Going hands-free with your kitchen mixer is an easy solution, resulting in hassle-free food preparation and clean-up, not to mention vastly improved germ control.
Kohler's stylish collection of touchless mixers offers an array of taps to suit every kitchen. KOHLER Konnect's Sensate touchless mixer ticks the boxes for hygiene, style and convenience. The Response® technology sensor recognises the user's every move: a mere swipe of the hand or pot triggers the mixer to turn on or off. Sensate also comes with a conventional swivelling spout and a flexible spray head.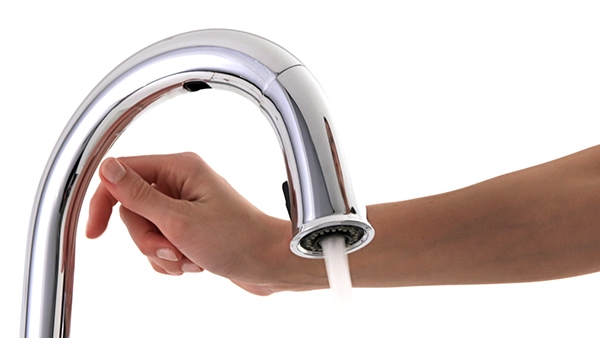 Kohler has a large range of intelligent toilet products to suit various customers' needs. The Veil toilet (a compact toilet and bidet combo) is the gold standard equipped with health-focused features like adjustable water temperature, dryer, deodoriser and enhanced hygiene settings for its bidet nozzle. The nozzle is self-cleaning and uses pre-sterilized water, whilst UV light eradicates bacteria on the spot. These functions come at the touch of a button from a discreet remote control. Additional Veil features include sleek and rimless bowl design for a germless flush, which is enhanced by dual jets for a more powerful result. The seat opens and closes automatically with a sensor.
Bidets and bidet seats become more popular with the new hygiene standards. While Asia and Europe have been using bidets for centuries, the rest of the world is only now catching on to their hygienic advantages. Supplementary to the health benefits, the economic and environmental gains of paperless bidets are considerable. It is expected that more bathrooms in the residential and hospitality sector will be fitted with bidets in the future.
Kohler's bidet seat options are wide and varied. The PureClean® bidet seat can be retrofitted to the user's existing toilets in minutes. The well-designed PureClean® connects to user's toilet's water supply and requires no electrical or battery power. The manually operated spray wand can also be adjusted to suit position and water pressure requirements.
Kohler provides elevated kitchen and bathroom cleanliness and personal hygiene standards that are paired with style.
For a quote, please fill in the form below:

You may like: