The prevention of infection has quite rightly become imperative during the time of Covid-19. Gunnebo examines how automation can improve efficiency and day to day user experience. How can the integration of automation in access control play a vital role in infection control strategies?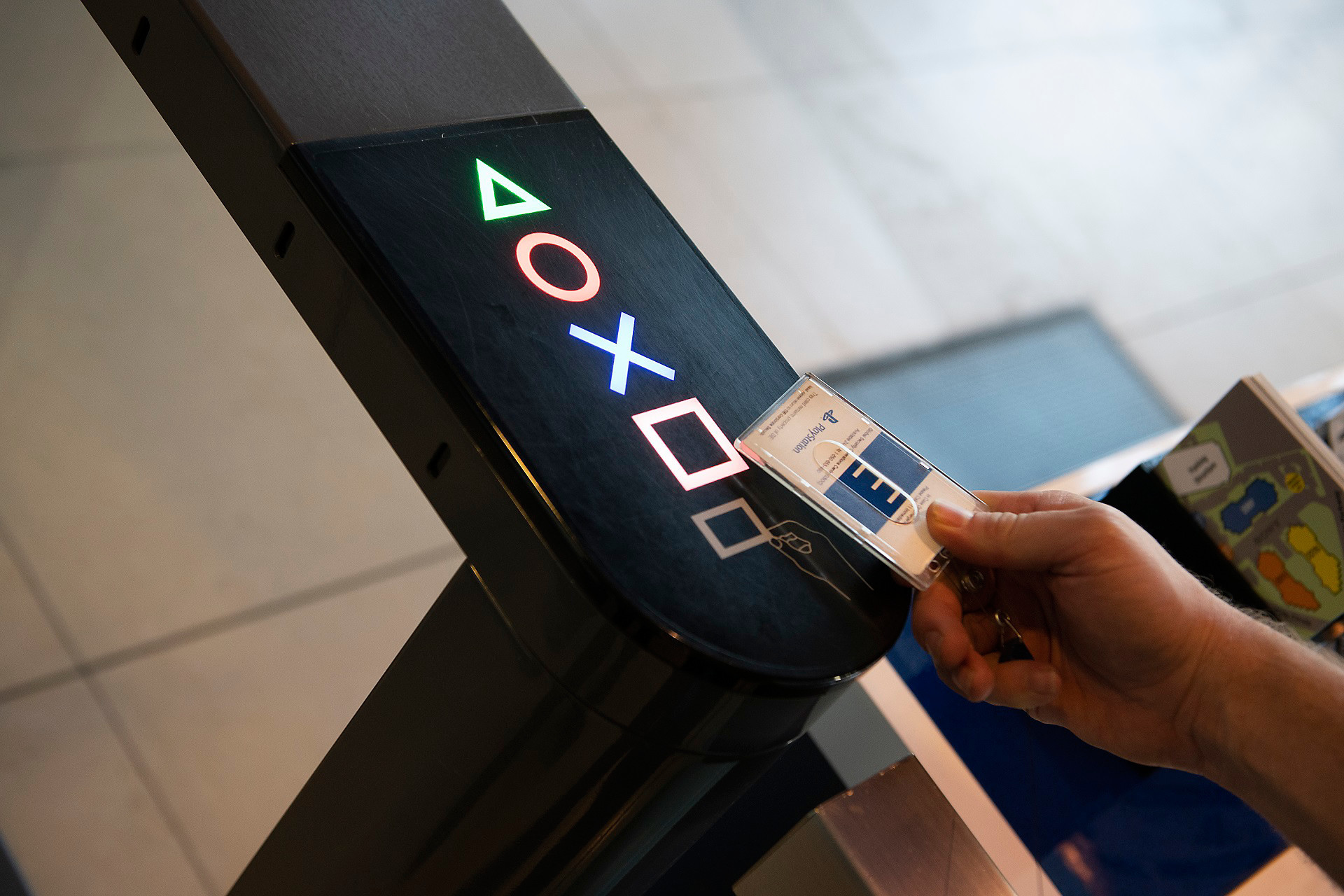 Automation vs touchpoints
Within access control, there are manual systems of entry, and then there are systems centred around automation. Automatic authorisation and opening negate the need for a user to physically touch a surface. The action required for entry would be contactless, i.e. not a touchpad dependent upon physical contact.
Not only used in access control at the entrance of the building. Automation can also be used for doors throughout a building to allow seamless and friction-free movement around a given site. This reduces the number of physical touchpoints. Manual touchpoints can be hotbeds of pathogen transmission. From an infection control perspective, should be avoided wherever possible.
Backed up by science
A focal point of the spread of infection around communal areas is the humble doorknob. Manual gateways require a user to make contact with the gate or door surface, thereby becoming a high-touch area. Should all users who pass through an entrance be required to physically touch the same surface, then these users would be vulnerable to the transference of any microbes on said surface.
This is an infection hazard resulting from manual touchpoints within communal areas. So much so, that the American Society for Microbiology reported a study conducted within offices by Charles Gerba, where he placed a sample of a virus to just one or two single commonly touched surfaces – namely a doorknob or a tabletop.
The sample used mimicked the norovirus, as it was similar in shape, size and resistance to disinfection. The norovirus is contracted by touching a contaminated object or surface and then putting hands on one's face, particularly in or near the mouth – not dissimilar from the recent coronavirus.
The results found from Gerba's study detailed that within two to four short hours, an alarming 40-60% of workers and visitors had picked up the virus, and samples of which could then be found on other commonly touched surfaces around the building, such as light switches and computer keyboards.
Prevention of infection
Frequent disinfection of doorknobs and gateways has been advised in this study. It can prove helpful in combatting the spread of infection by reducing both the strength and the occurrences of the viral trace. Another approach in mitigating the chances of infection is to revise the method of authorisation and opening at the entry point. Rather than requiring the user to physically touch a device in order to gain entry.
Automated doors and gates complement just this, by enabling automation technology to play a key role in the prevention of infection in communal areas – particularly the lobby which in large part sees the greatest footfall.
Contactless pathways
Contactless pathways are possible by using automatic processes. An agent can move around a building without needing to touch a single surface in order to pass through gateways and doors.
Gunnebo's access control speed gates can be configured to allow entry to an authorised user without them ever needing to make physical contact. There are various methods of touchless authentication available. Such as iris or biometric recognition, contactless smart card or fob badging, voice recognition, device or mobile scanning etc. Customer requirements are at the forefront of discussions within the sales process.
Starting with the lobby, contactless pathways via automated touchless gateways can improve user experience, limit friction, increase convenience, efficiency and speed of throughput, while having the added important benefit of negating the risks of infection within the building.
According to forecasts in the security industry, automation and contactless pathways are investments that it appears will gain more activity in a post-COVID-19 future, seeing a reduction of touchpoints and heightened user experience as recommended adjustments worth making.
For more information on how to prevent the risks and spread of infection within an office or commercial building, please fill in the form below:
You also like:
Social distancing lane layouts