Netcare Christiaan Barnard Memorial Hospital   I   NMCHT Nelson Mandela Children's Hospital   I  Kiaat Private Hospital   I   Life Hilton Hospital   I   Busamed Modderfontein Private Hospital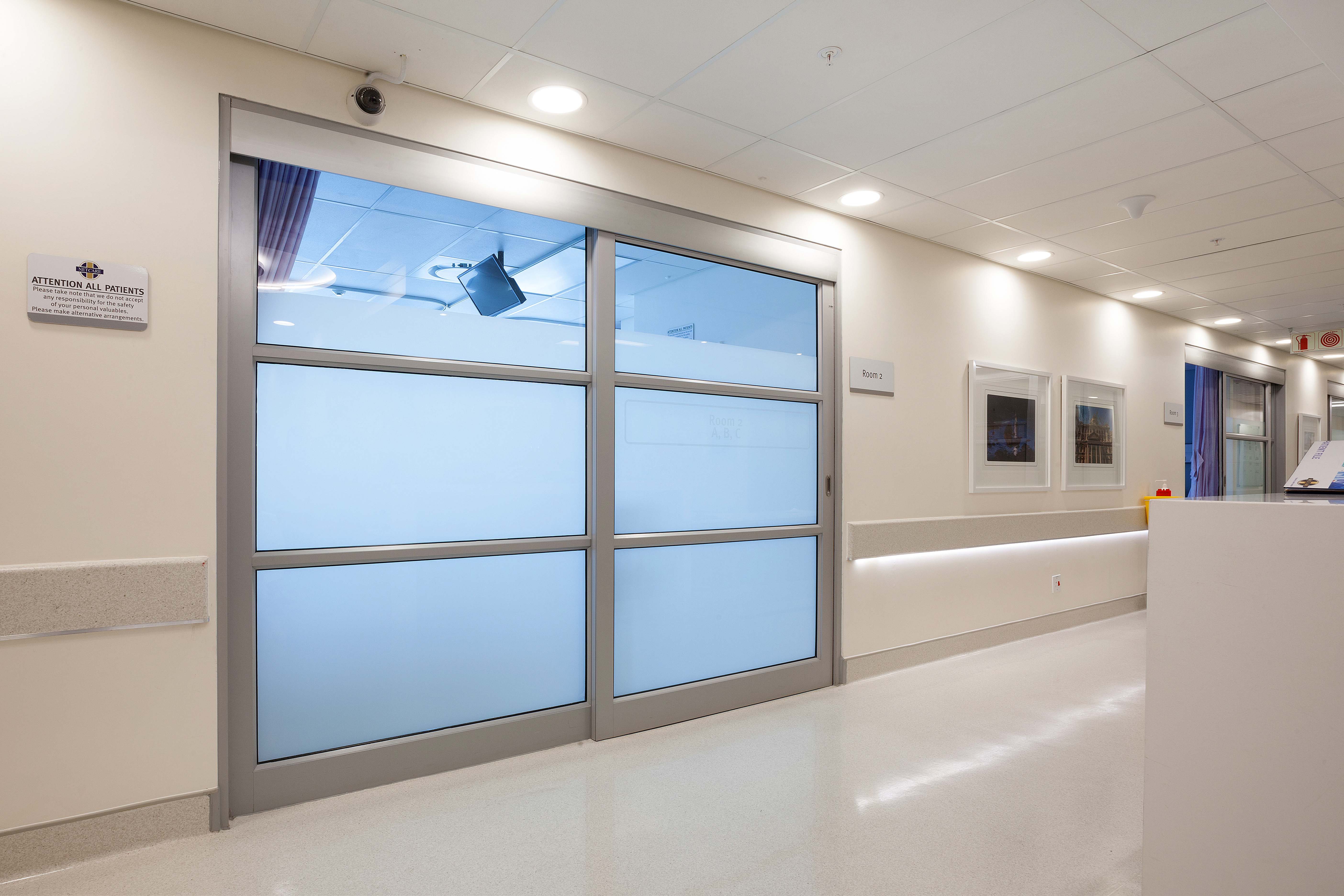 Healthcare Hospitals and Medical facilities are among the most challenging design and building projects, and they are increasingly moving away from focusing on illness and cure to wellness and the care of people.
On completion of the Christiaan Barnard Memorial Hospital in Cape Town, Leanne Alexander, Architect and Director of BVA Architects who with BSMA Architects, Pierre Myburgh attended to the Fit Out said 'The best part is that GEZE provides fantastic specification and technical support. This is due to their true understanding of their products and the healthcare requirements for safety and security throughout South Africa'.
GEZE's automated door control solutions offer exquisite innovative drives that deliver award-winning performance. Security, design and convenience are perfectly suited to both the strict requirements of Healthcare building codes, plus the aesthetics that contribute to patient convenience and wellbeing.
'GEZE provide an aesthetically pleasing product. Slim, integrated automation which allows GEZE products to be incorporated into architectural design elements seamlessly'. Leanne Alexander, Architect and Director BVA Architects.
Each Healthcare project needs well-considered door technology and safety in all areas
While each facility has its own unique requirements, typically high ease of access, air quality, barrier-free access, security, infection risk control, contamination control, room pressurization, fire protection, escape and smart-building lifetime maintenance are just some of the crucial areas to be considered.
Given that Healthcare facilities offer greater challenges than any other facility type, GEZE goes works with Architects to provide fully resolved specifications from the very start of their Healthcare project.
With free-to-use GEZE EZE BIM, automatic updates are quick and easy.