Quickly transform your shower into an oasis of indulgence with a fresh showerhead. With three versatile sprays and a clean, architectural style, the Awaken® showerhead complements a wide range of designs while providing a luxurious experience.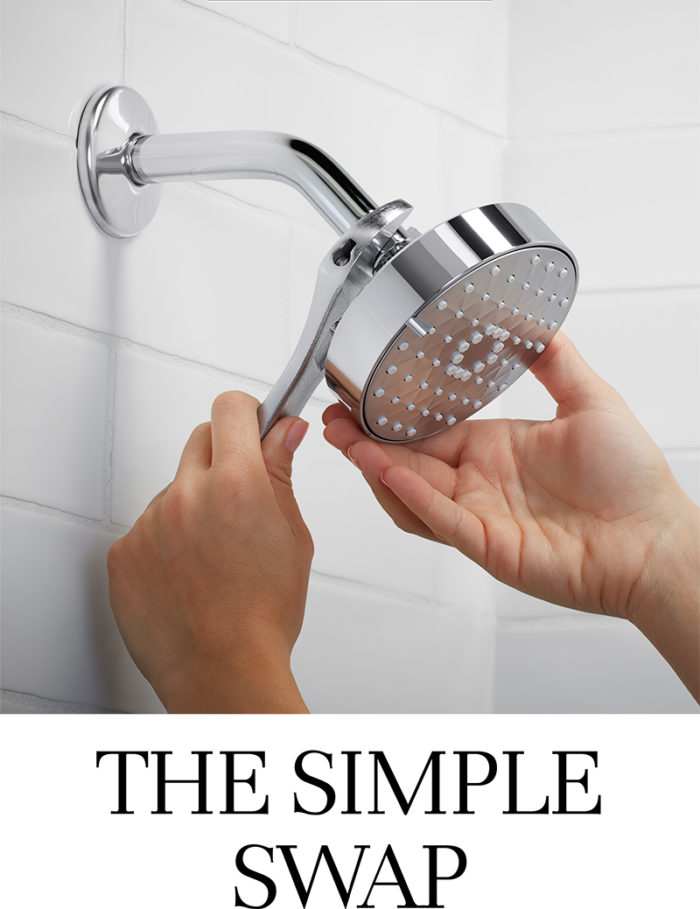 The Awaken showerhead brings KOHLER quality, design, and performance to your bath. Advanced spray performance delivers three distinct sprays – wide coverage, intense drenching, or targeted – while an ergonomically designed thumb tab smoothly transitions between sprays with a quick touch. The artfully sculpted spray face reveals simple, architectural forms that complement contemporary and minimalist baths.
FEATURES
Showerhead features a contemporary design.
Advanced spray engine provides three alternate experiences: wide coverage, intense drenching, and targeted spray.
Wide coverage spray produces an encompassing spray for everyday use.
Intense drenching spray delivers a forceful spray ideal for rinsing soap from hair.
The targeted spray is a focused stream for targeting sore muscles or use as a utility spray.
Simple thumb tab allows for a smooth transition between sprays.
Spray nozzles cover the full area of the spray head.
MasterClean™ spray face is easy-to-clean.
2.0 gal/min (7.6 l/min) maximum flow rate showerhead.
1/2″ NPT connection.
Material

KOHLER finishes resist corrosion and tarnishing.
Water Conservation & Rebates

This product can help a building earn Water Efficiency points in the LEED® Green Building Rating System.
The best part of a HydroRail® shower column? You don't need to go behind the wall to install it. In under an hour, you can add the refreshing convenience of a hand shower without making any changes to your in-wall plumbing.
Replaces existing shower arm to add hand shower capability; sidebar lowers to meet the whole family's needs including bathing kids and pets.
For a quote, please fill in the form below:
You may also like: