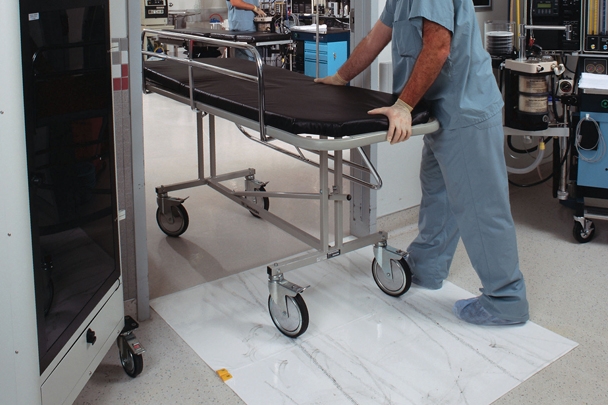 Thanks to COVID-19, contamination control is now more important than ever before. Contamination between buildings and rooms occurs at the threshold, as bacteria gets walked or wheeled in. An effective way to reduce this spread right from the start, is to make use of contamination control mats at both internal and external entrances.
Microbiology based research confirms that microbes such as bacteria and viruses collect on the soles of shoes and over 90% can rub off on smooth tiled floors. Particles found during testing included E. coli, as well as other bacteria causing pneumonia (Klebsiella pneumonia) and respiratory tract infections (Serratia ficaria)*.
We stock a range of solutions, including tacky mats, anti-microbial mats and entrance mats designed to improve hygiene and reduce foot and wheel-borne contamination.
To order your today, please fill in the form below:
Contamination Control Mats
Protect the health of staff and customers by stopping the spread of harmful bacteria.
*Research conducted by Dr Charles Gerba, a microbiologist and professor at the University of Arizona.