Traviloc XL-RCB is featured at the "Oral Wise" dental studios in Windhoek, Namibia. This rigid core LVT flooring provides not only the canvas for these trendy modern consulting rooms but offers a number of practical benefits too.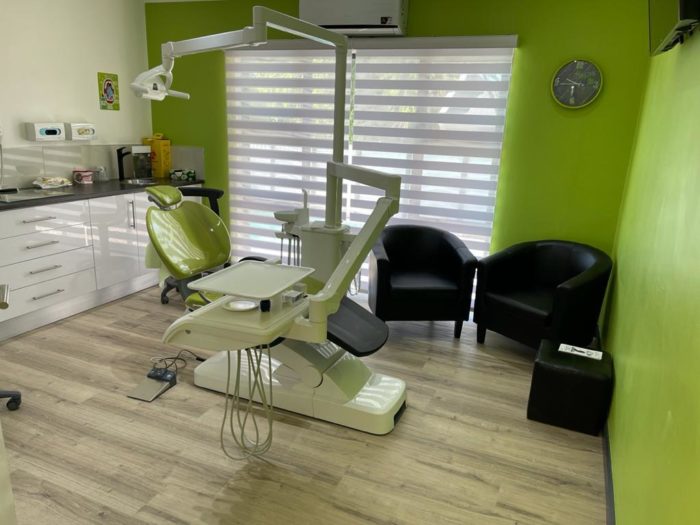 Warm and comfortable underfoot, Traviloc provides excellent in-room acoustics thanks to its pre-attached IXPE sound mitigating backer. The "Ultra Fresh" anti-fungal / anti-microbial coating, applied to the top and bottom surfaces, helps maintain a sterile environment. The floors are 100% waterproof, resistant to most spills and stains and are simple to clean and maintain.
Traviloc's conductivity and static dispersion characteristics make this floor suited for use with all medical scanning, monitoring and computerised equipment. The floors emit no VOC's and are Floor Score certified for indoor air quality. "Health Product Declarations" in respect of Traviloc are available on request.