Most trends come and go faster than the seasons, however, it seems that the grey trend is here to stay. In recent years greys have become the preferred base for most interior and exterior spaces. The versatility of different shades of grey offer endless pairing options that work for any space in the home whether it is in the bathroom, kitchen or an outdoor braai area.
Cemcrete Colour Hardener Grey floor finish
A grey floor is a great starting point when it comes to styling and accessorising a living space. Incorporating vintage pieces with modern furniture results in a fabulous blend of cosy and chic. Warmth and texture can be added with cushions, rugs and little accessories such as plants.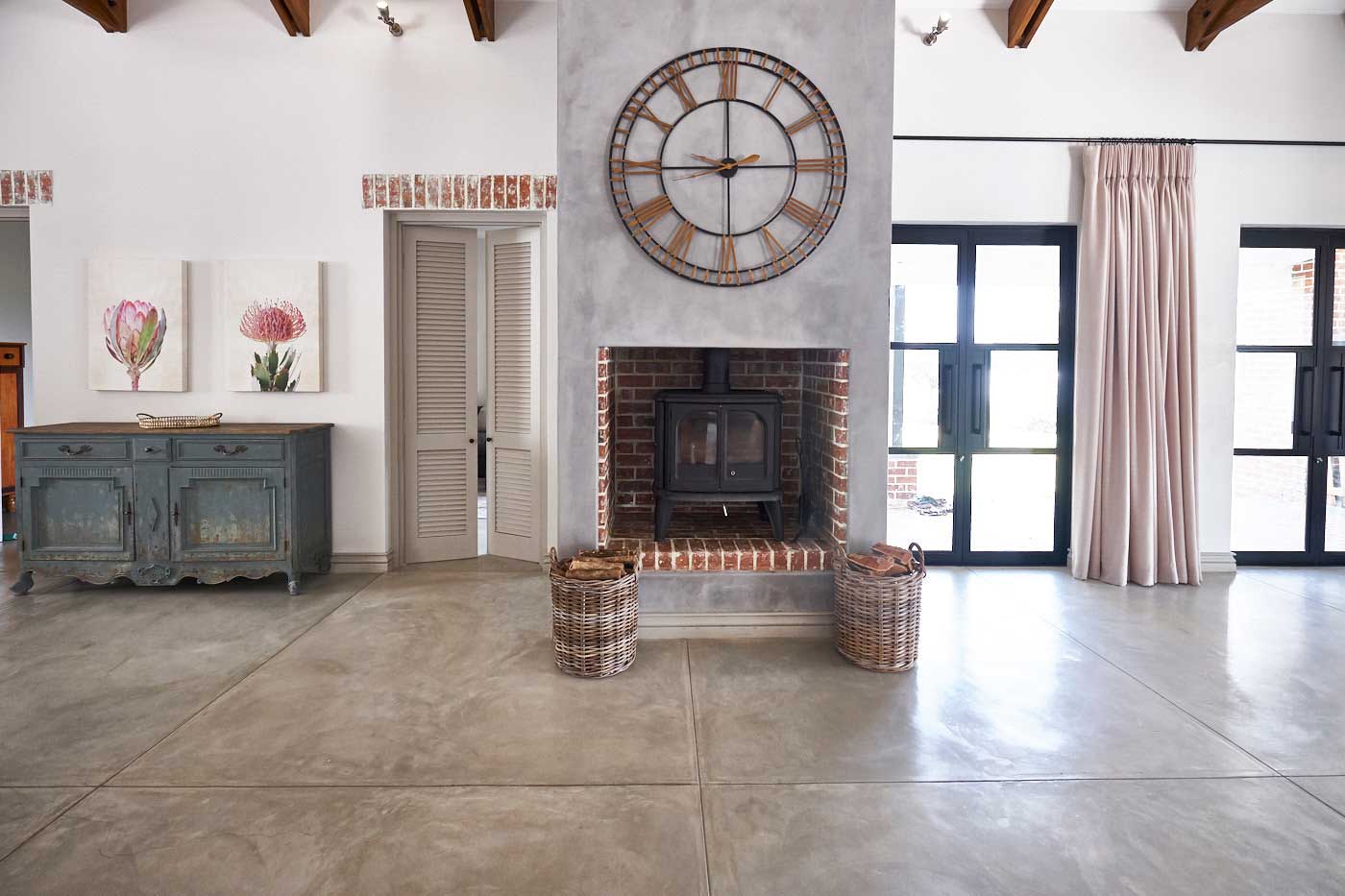 Cemcrete's CemCote Skimmed used to coat the fireplace wall and Colour Hardener Grey for the floors
Cemcrete's Colour Hardener Grey was used with subtle pink pastel accents to add to this elegant colour scheme. By incorporating CemCote Skimmed in a different shade of grey on the fireplace wall a perfect feature is added to this open plan living area.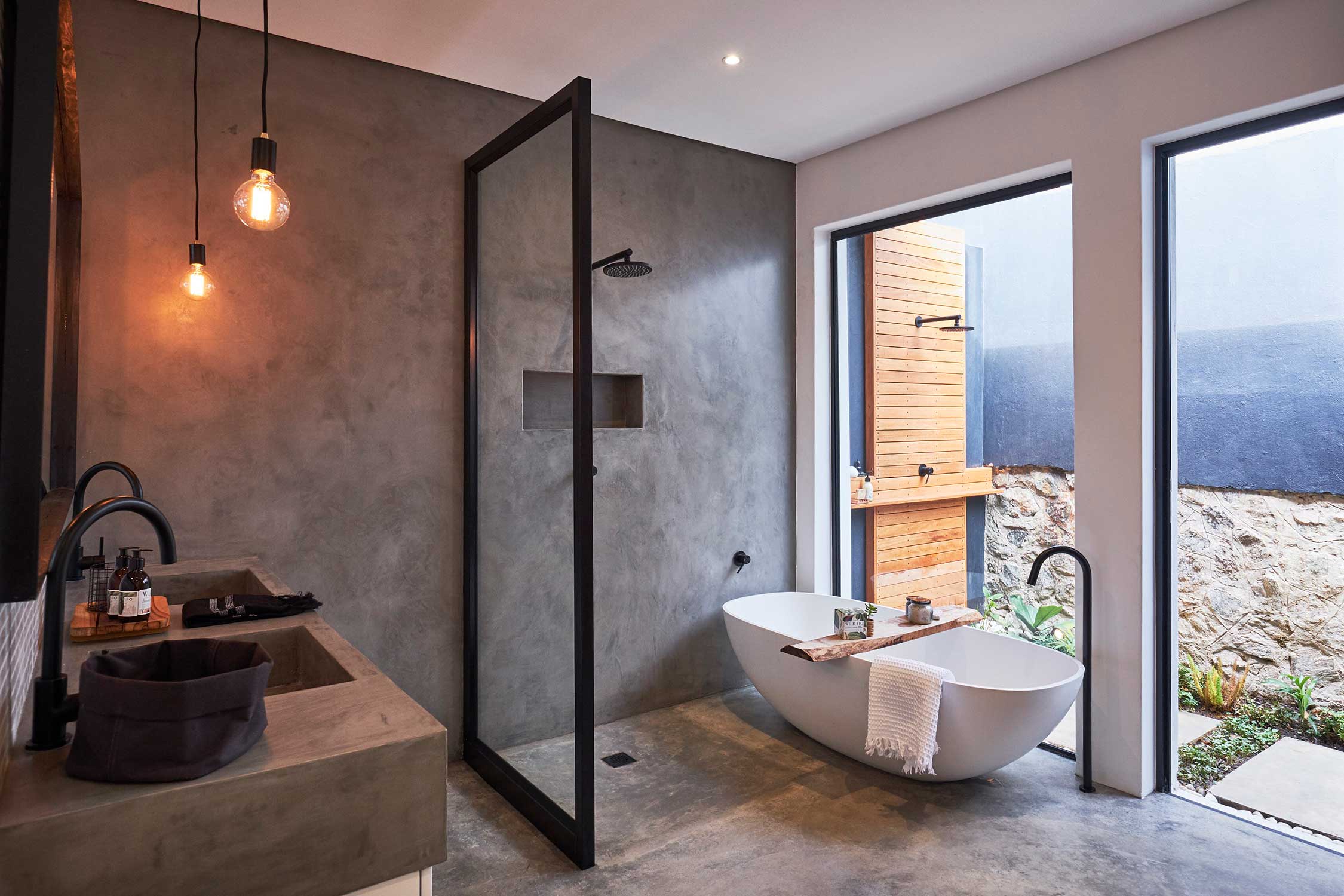 Cemcrete's CemCote Skimmed Dark Grey was used to coat the wall and bathroom vanity
Use calming shades of grey in your bathroom to create a space that has a tranquil aesthetic. The matte black fittings pop against the grey and add a sophisticated feel. CemCote Skimmed Dark Grey was used to coat the walls and vanity tying it all to together with a smooth, mottled finish.
Seating and braai surrounds coated with Cemcrete's CemPlaster Pavilion Grey with Colour Hardener Grey floor panels
With summer now here there is nothing better than an outdoor entertainment area, especially if you enjoy a braai with friends under the South African sun. You shouldn't let the colder weather keep you indoors either, with a fire pit and comfortable seating area there is no holding back when it comes to enjoying your own backyard.
Cemcrete's CemPlaster Pavilion Grey was used for the seating, braai surround and the wall behind the braai. The floor panels were made using Colour Hardener Grey.
It is as easy as one, two, Cemcrete to create a home with finishes that you and your family can enjoy.
For more information about Cemcrete's products, visit their website www.cemcrete.co.za