The colour of your pool can create a certain aesthetic or vibe in your backyard and choosing the perfect shade for your swimming pool can be a daunting task. It is important to make sure that you choose a colour that reflects your own personal style and that ties in with the surroundings.
Cemcrete's PoolCrete offers the widest range of marble pool plaster colours on the market, including various shades of blues to choose from. Let's have a look at the top 4 colour trends to consider when creating your dream pool.
1. The bluer the better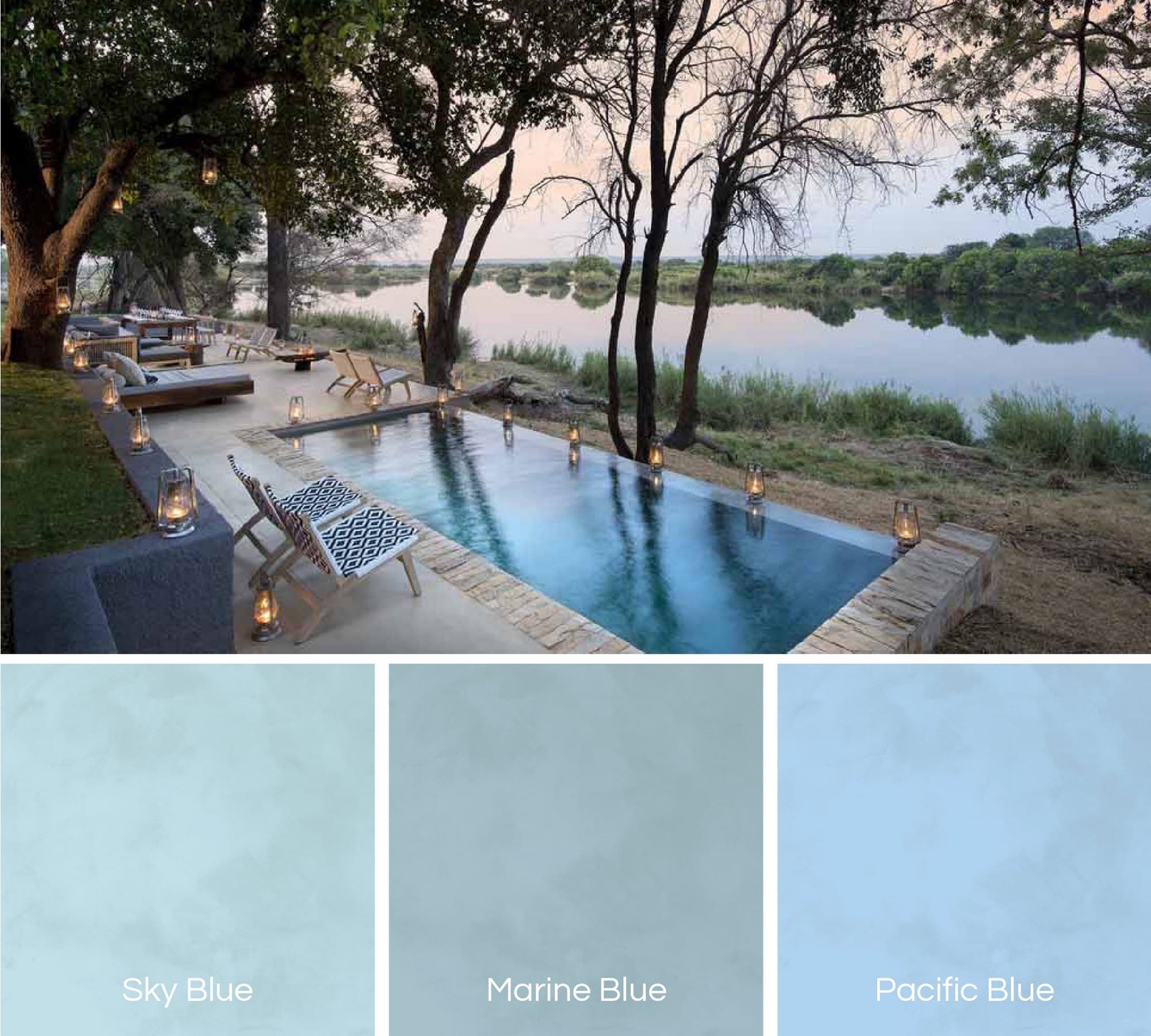 Trends come and go; however, it seems that blue will keep the title as the number one most popular pool colour for another year. Blues make us feel safe and calm as it reminds us of our childhood swimming pool. Get ready for a walk down memory lane with Cemcrete's Sky Blue, Marine Blue and Pacific Blue.
2. Deep & dark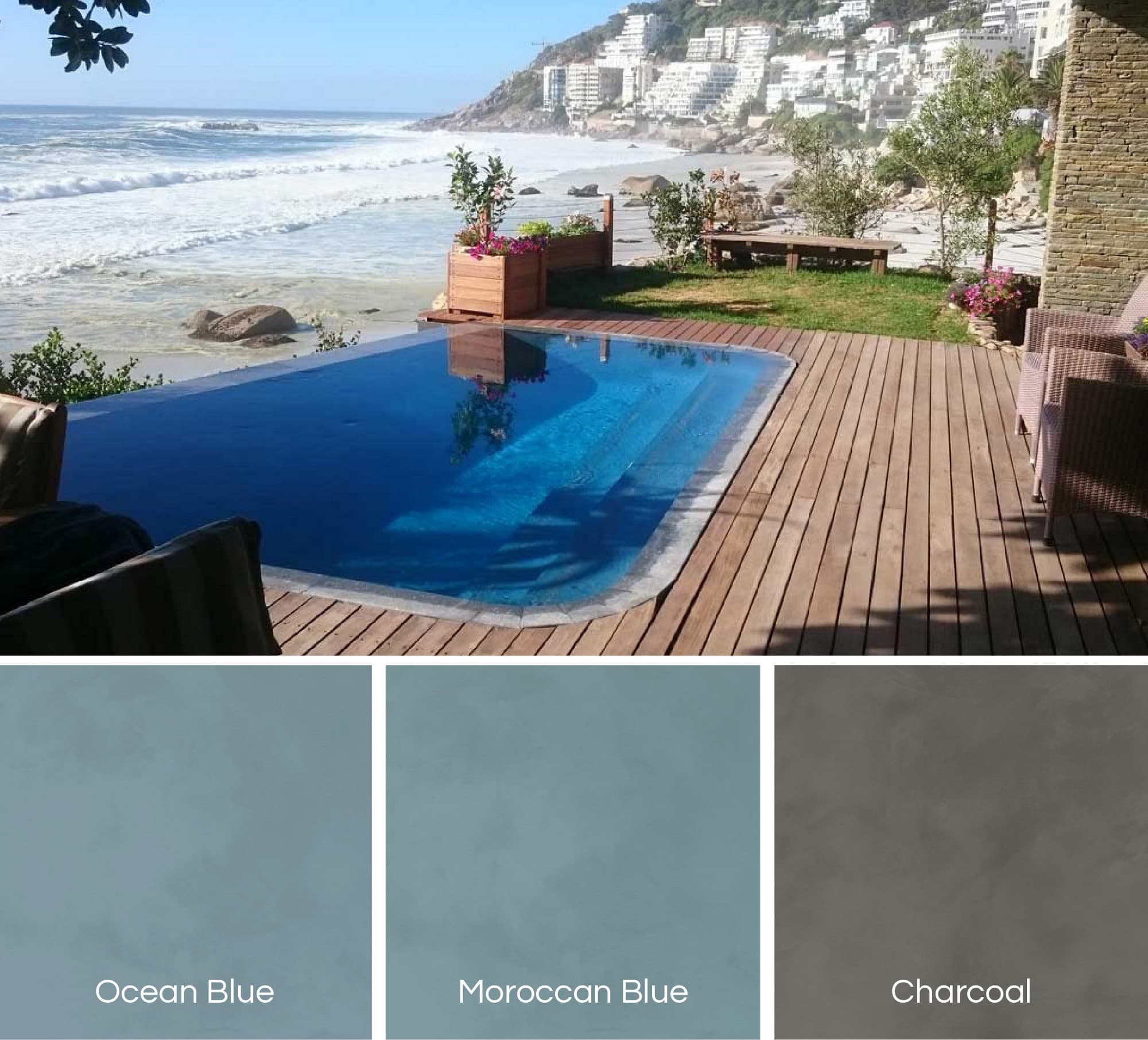 If you are looking for trendier hues that can create a feeling of depth, look no further than Moroccan Blue, Ocean Blue or Charcoal. A darker pool conveys sophistication and is perfect for creating a mirror-like effect as it reflects your pool surroundings. Darker swimming pools will also attract and absorb the sunrays which may increase the pool's temperature.
3. Green with envy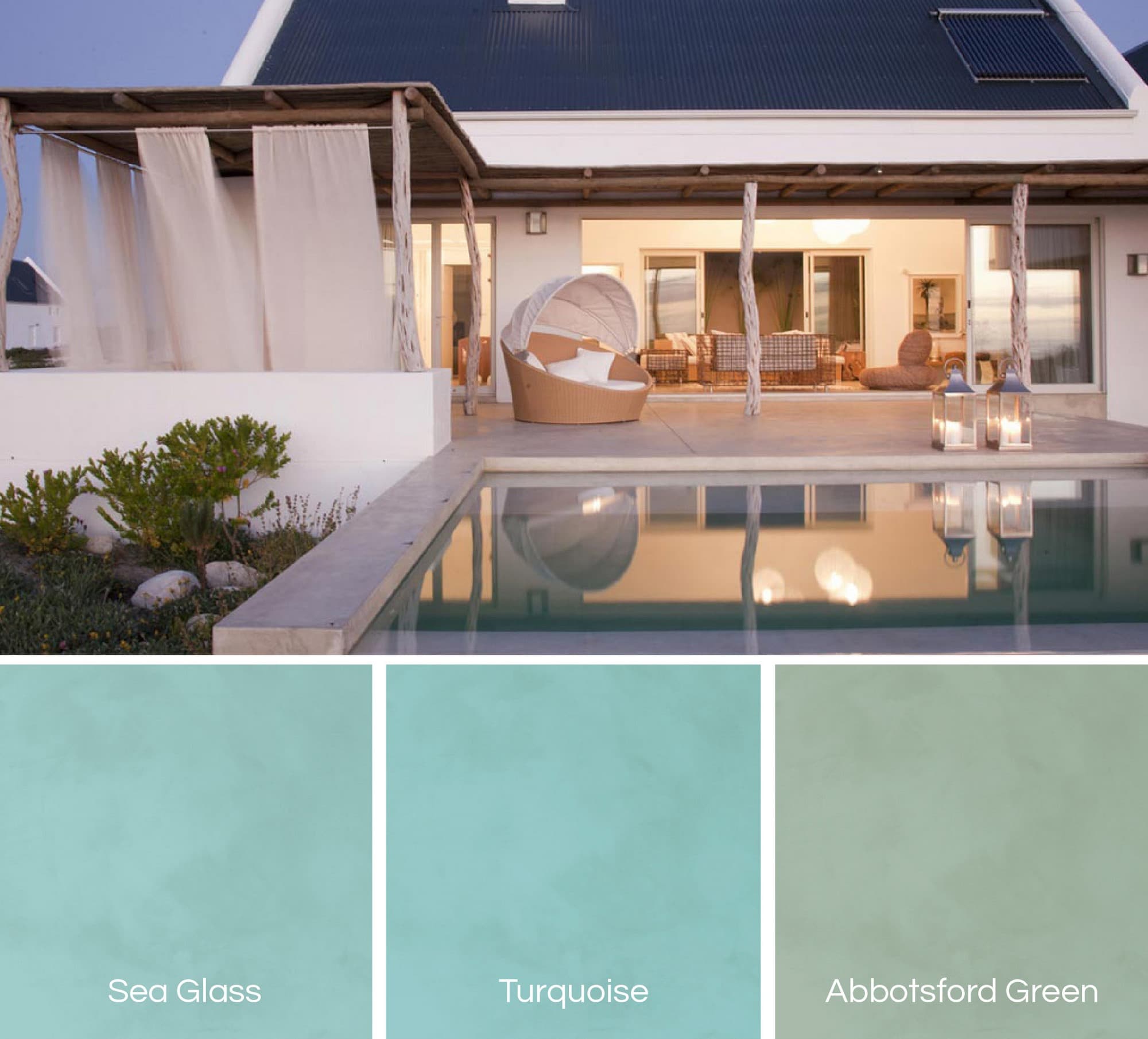 A green swimming pool? Definitely! Especially if your pool is surrounded by lush greenery and you want to add to the tropical aesthetic. Keep in mind that there are various shades of green to choose from and that each shade will bring its own unique feel.
4. Keeping it natural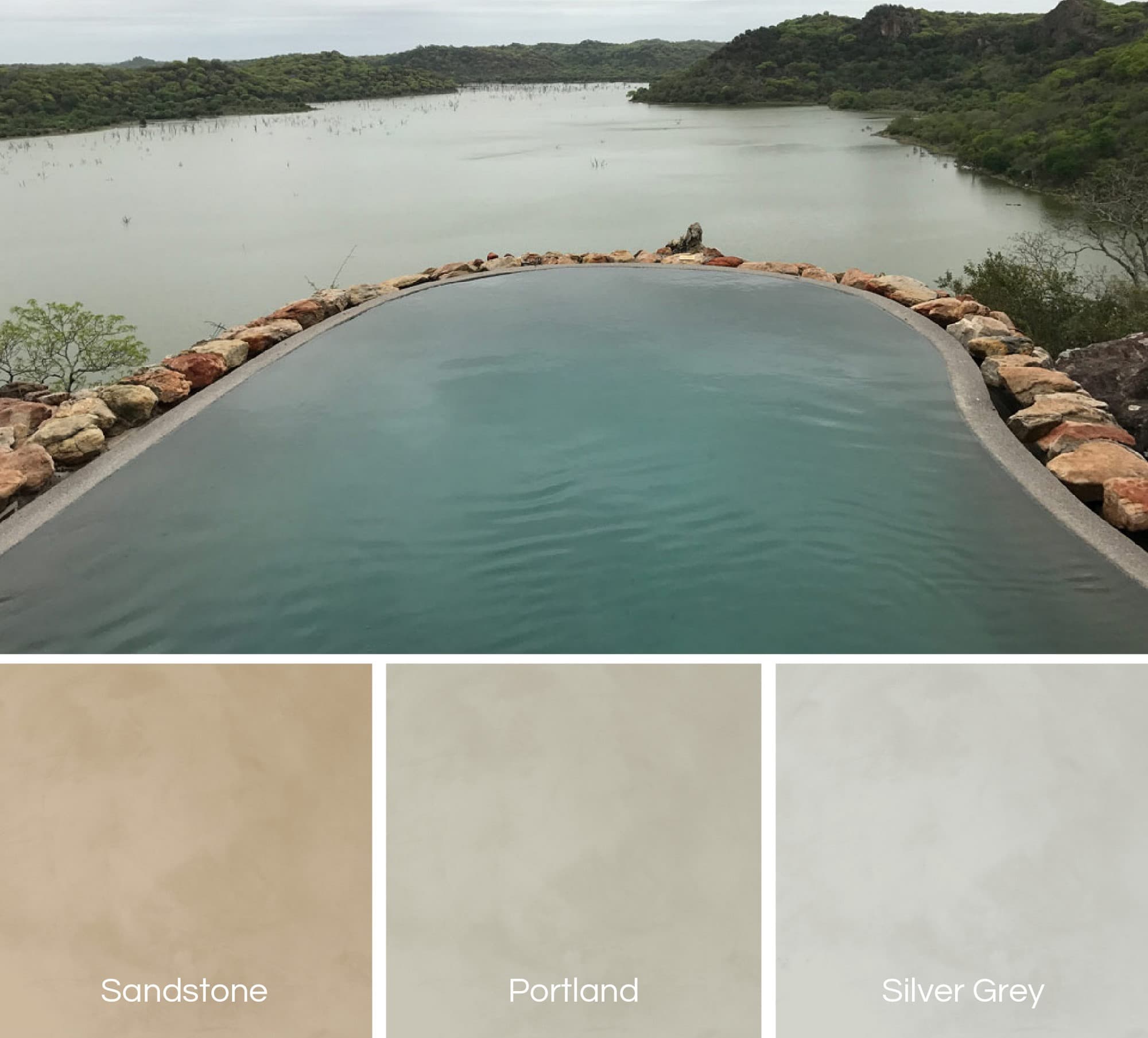 If you prefer an earthier aesthetic that will give your pool the look of a natural body of water such as a pond, river or lake, then PoolCrete Sandstone, Portland or Silver Grey are the earthy tones best suited for you.
Still not sure which trend is your favourite? Have a look at Cemcrete's featured pools sections to see more examples of each colour. https://www.cemcrete.co.za/featured-projects-pools.html