Ceiling Fans
When it's not just cooling you desire but a style that reflects you!
Customise your perfect ceiling fan, for any room, indoor or outdoor, in a few easy steps. Just select your style of ceiling fan, accessories and finishes from our extensive collection to build your ideal ceiling fan, it's that simple!
Not only do we have a style to compliment every décor and lifestyle, Solent ceiling fans are renowned for delivering highly effective cooling, ensuring that you are wonderfully cool, always!
We offer a no-nonsense 3-year warranty on all fans to ensure that our customers have total peace of mind with every product purchased.
Have a faulty Solent fan, let us fix it! Our customers can always rely on our exceptional after-sales service, our friendly and efficient customer care team are ready to assist always.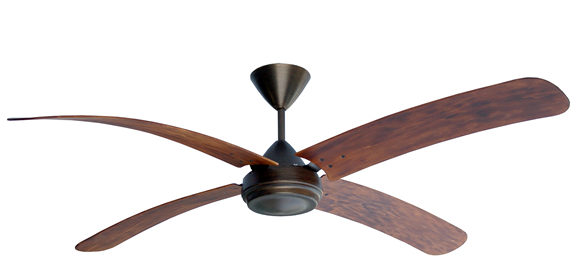 Ceiling Fans:
Motors
Maintenance free & silent operating – Crompton Greaves Superbrand motors ensures noise-free cooling.
Energy efficient & environmentally friendly – Consumers are choosing ceiling fans over air conditioners, the desire to lead a greener lifestyle and save big on energy costs is reason enough.
Letter of Authority – All models have been tested and comply with the compulsory safety specifications.
Blades
Precisely balanced – Each blade in the set is the same weight which ensures that the fans are wobble free.
Aluminium – Corrosion resistant and aerodynamically shaped, providing highly effective cooling.
Wood – Marine ply and weather resistant ensure no swelling, sagging or distortion. Designed for optimal air delivery but less effective than the aluminium blade.
Air Delivery and Fan Speed – Vary greatly depending on the number of blades, blade sweep and blade material. Wood blades will spin slower than aluminium blades.
Blade sets – Number of blades vary for each motor model. More blades do not necessarily mean more air delivery but can be more aesthetically pleasing than a three blade fan.
Blade sweep – The overall diameter from blade tip to blade tip.
Blade sweep selection – use the following rule of thumb.
Safety – Take into account that the blades need to be clear of open cupboard doors, not be within reach of bunk beds and not cross over any lighting as it may cause a flickering effect.
Light Kits
Optional – Easy to fit. Light kit metal base matches the motor colour.
Turning lights off – Use a separate light switch at the wall regulator or RemoteL4 or LD4.
Lamp holders are suitable for Edison Screw (ES) incandescent and Energy Saving Lamps. LED Light Kit is not dimmable.
Brown and blue wires provided with the motor for the light should be removed if a light kit is not used.
Regulators
Aesthetically pleasing – the cover plate is white in colour, customisable colours on request. Flush or wall mounted.
Single regulators can only be used to operate one fan.
Multiple regulators are available for operating more than one fan.
Electronic regulators will cause the fans to make a noise.
Light switches or dimmers can be added to the regulators.
A reverse option can be used by installing a 2-way switch at the wall regulator.
Remote Controls
The radio frequency remote controller shall be used within its rating range of 100-watt maximum.
Codes are set by pushing dip switches up or down. It is imperative that the code used for both transmitter and receiver is exactly the same; otherwise, the remote controller will not work.
Please note: the code switch will enable you to operate a second remote controller independently.
For example, if you have two ceiling fans with 2 remote control units, set 2 different codes for each set of transmitter/receivers.
This means you can operate each ceiling fan independently.
Transmitter unit is handheld and can be used to operate more than one receiver/fan.
Do not use a remote simultaneously with a wall regulator.
The reverse option can be used by installing a 2-way toggle switch in the bottom canopy.
Room lights can be operated by the Remote L4 & LD4.
Maximum light load – 300 watts. (6 x 50watt downlighters)
Dimmer remote to be used with dimmable energy saving lamps. DO NOT use RemoteLD4 with the Solent LED Light Kit.
Battery supplied – Your remote control is ready for use after battery installation.
Downrods
Standard 230mm downrod, shackle assembly and hanging hook are supplied with each fan.

Longer

downrods – longer lengths are 450mm and 900mm.
Customised length downrods are available up to 6 metres.
No wobble or movement when using long downrods.
Shorter downrods can be used on certain models, however the fan will be prone to wobbling and less effective air delivery.
Wall Fan/Pedestal Fan
Features & Benefits
Intelligent touch key switch: 6-speed settings.
Fully sealed motor housing to protect the motor and extend motor life.
Power consumption: 4-43 watt. Save electricity by 50-80%
Oscillating easily controlled by touch key switch.
Elevation angle easily adjusted for best air direction.
Air delivery up to 9 metres.
Sleep easy with low noise: 10-33dBi
Safety – intelligent protection: If the motor or blade becomes entangled, it will pulse 1-10 times and automatically cut off the power. This will prevent electricity from being conducted to surrounding objects. The fan will have to be unplugged and re-plugged before for it to be turned on again.
Available in black and white
Solent Ceiling Fans
keyboard_arrow_upCeiling Fan Specifications – All Models
Solent Ceiling Fans
keyboard_arrow_downCeiling Fan Specifications – All Models
Solent Ceiling Fans
keyboard_arrow_upSolent Ceiling Fans Technical Brochure
Solent Ceiling Fans
keyboard_arrow_downSolent Ceiling Fans Technical Brochure
Technical Brochure: Solent offers exclusive styles and colours of ceiling fans which can be customised for virtually any lifestyle whilst delivering highly effective cooling