Awnings, Louvres, Ceiling Systems
Adjustable Louvre Awnings
Adjustable louvre awnings are available in either aluminium or chromadek. They are excellent for weather protection and with the turn of a handle you can keep the harsh summer sun out or allow the warm winter sun in. These awnings are custom made to fit any area and are ideal for deflecting heat and protecting outdoor areas from the rain. These awnings can also be motorised if required.
Fixed Patio Awnings
The fixed patio awnings are custom made to fit any area. They come in a choice of aluminium, chromadek or polycarbonate sheeting. These awnings create perfect cover for patios, carports and smaller external areas.
Aluminium Awnings for Windows and Doors
Our aluminium awnings for windows and doors are available in a range of colours and designs to suit your home design and décor. They are finished with a baked-on enamel to ensure they do not peel, rust and chip.
Waterproof Ceiling System
The waterproof ceiling system is custom made to fit any area. These superb patio coverings can be installed with or without downlights and can transform a patio area into additional living space with no rust, leaks or painting required.
Canvas Awnings / Drop Blinds
Our range of canvas awnings are custom made from our extensive range of imported plain and stripped canvas to suit the client's requirements. Our range of awnings for windows and doors come in a variety of styles and designs. Our retractable awnings are the answer to sun protection as an extension to a outdoor area. They can be motorised with the option of a wind sensor. Our range of outdoor drop blinds can transform your patio or deck area into a usable weather protected private area for all year round living.
Aluminium Sun Louvres
Our range of sun louvres are the perfect way to control the amount of direct sunlight entering a building optimising the potential for natural light reflection and glare elimination.
Domed Acrylic and Polycarbonate Awnings
Our range of domed acrylic and polycarbonate awnings are custom made to fit any area. This creates stunning covered areas that allow all the natural light in while blocking out the harmful UV rays. The frames can be coloured to any colour that matches the surrounding décor.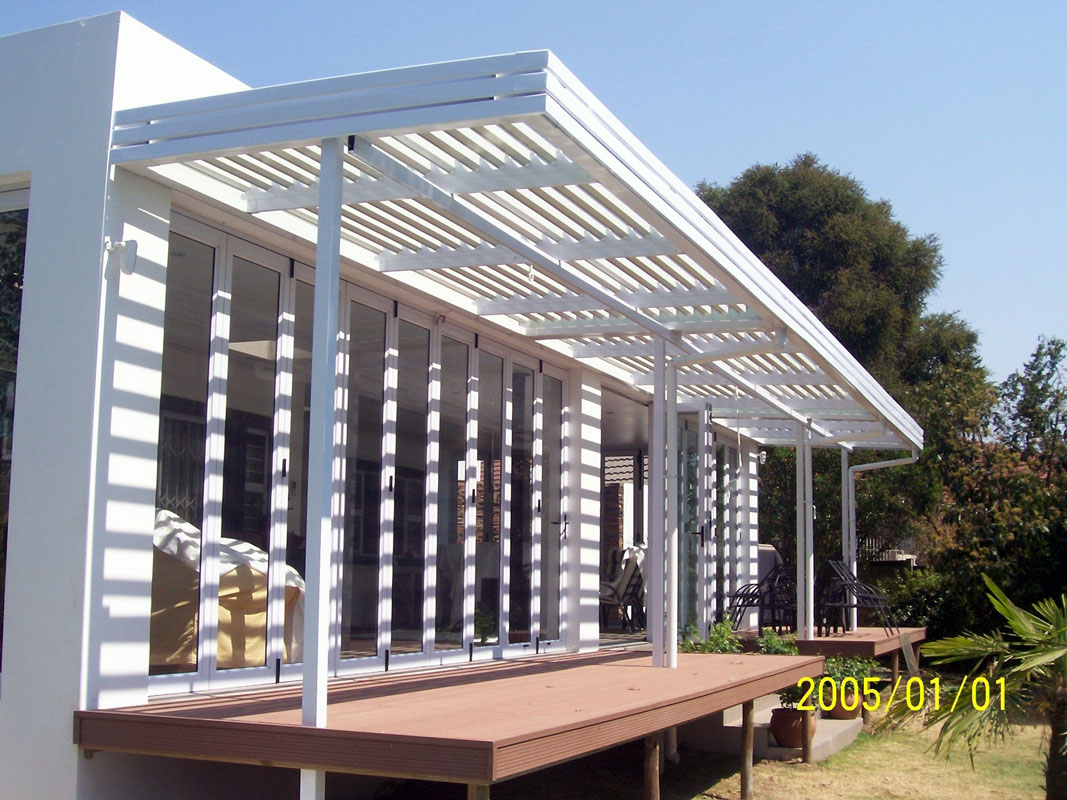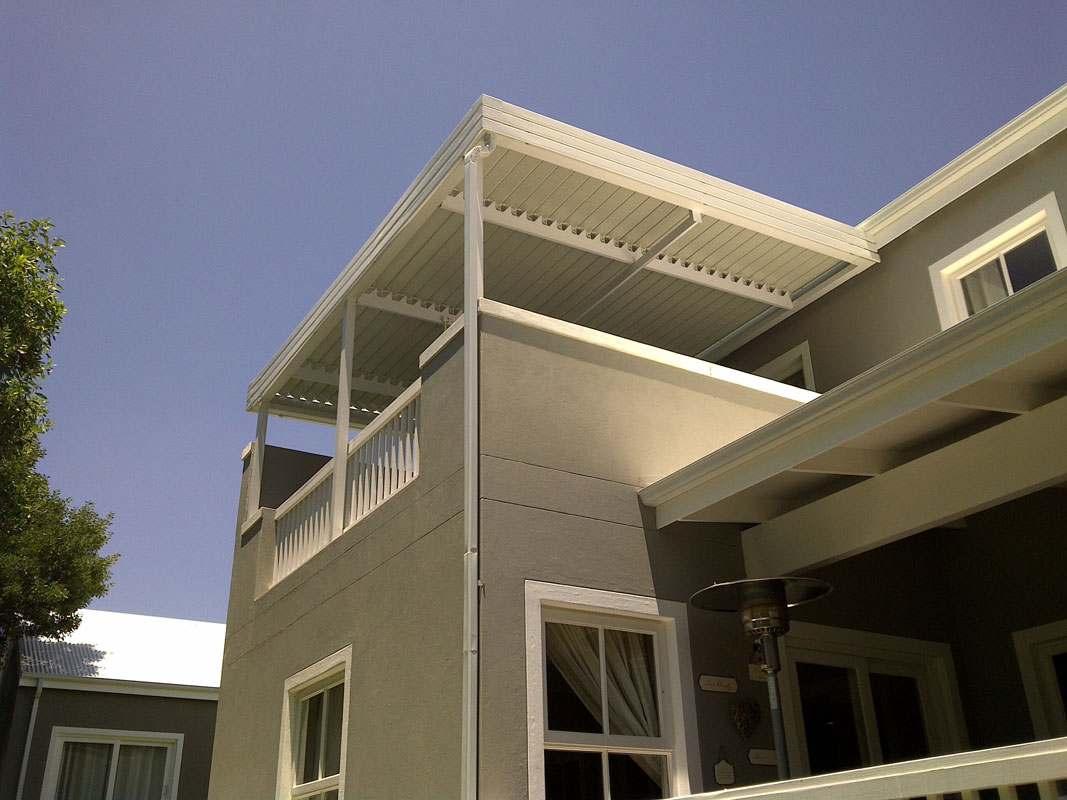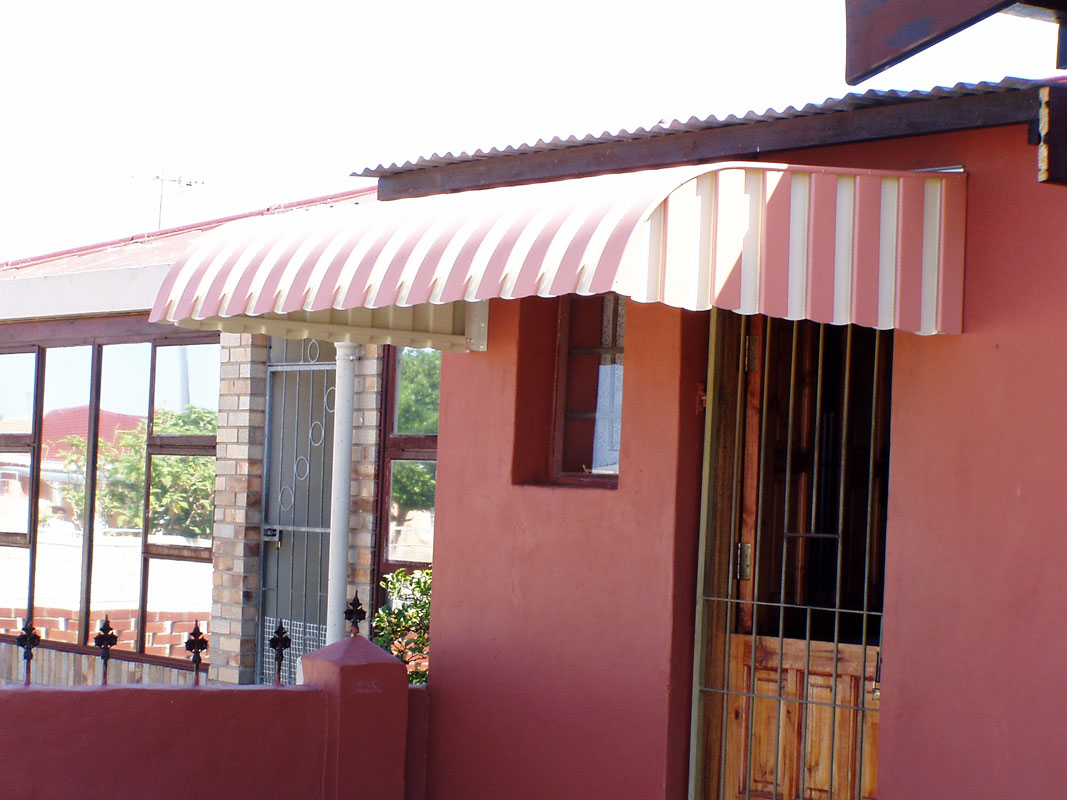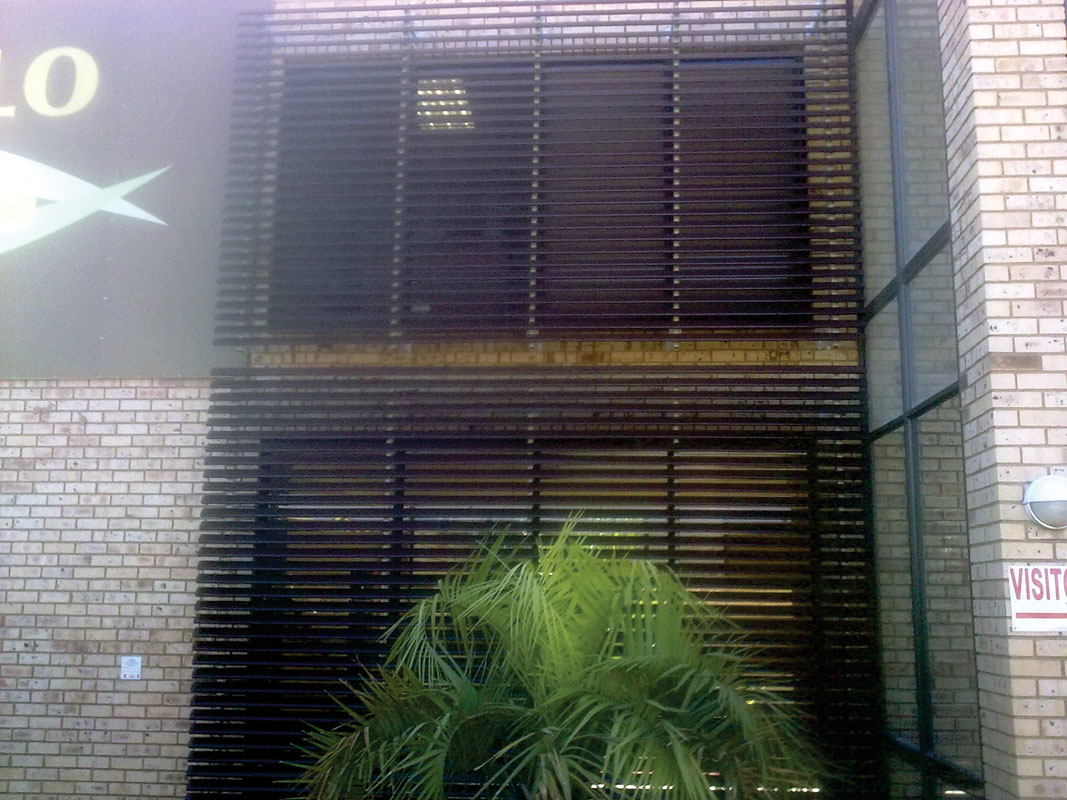 Waterproof Ceiling System
Waterproof Ceiling System