Purchasing a retractable awning for your home may seem to be a major investment but it is a worthy investment. In addition to providing shade for you and your family, retractable awnings provide a variety of other important benefits to homeowners that can help save money in the short term while providing the privacy you seek.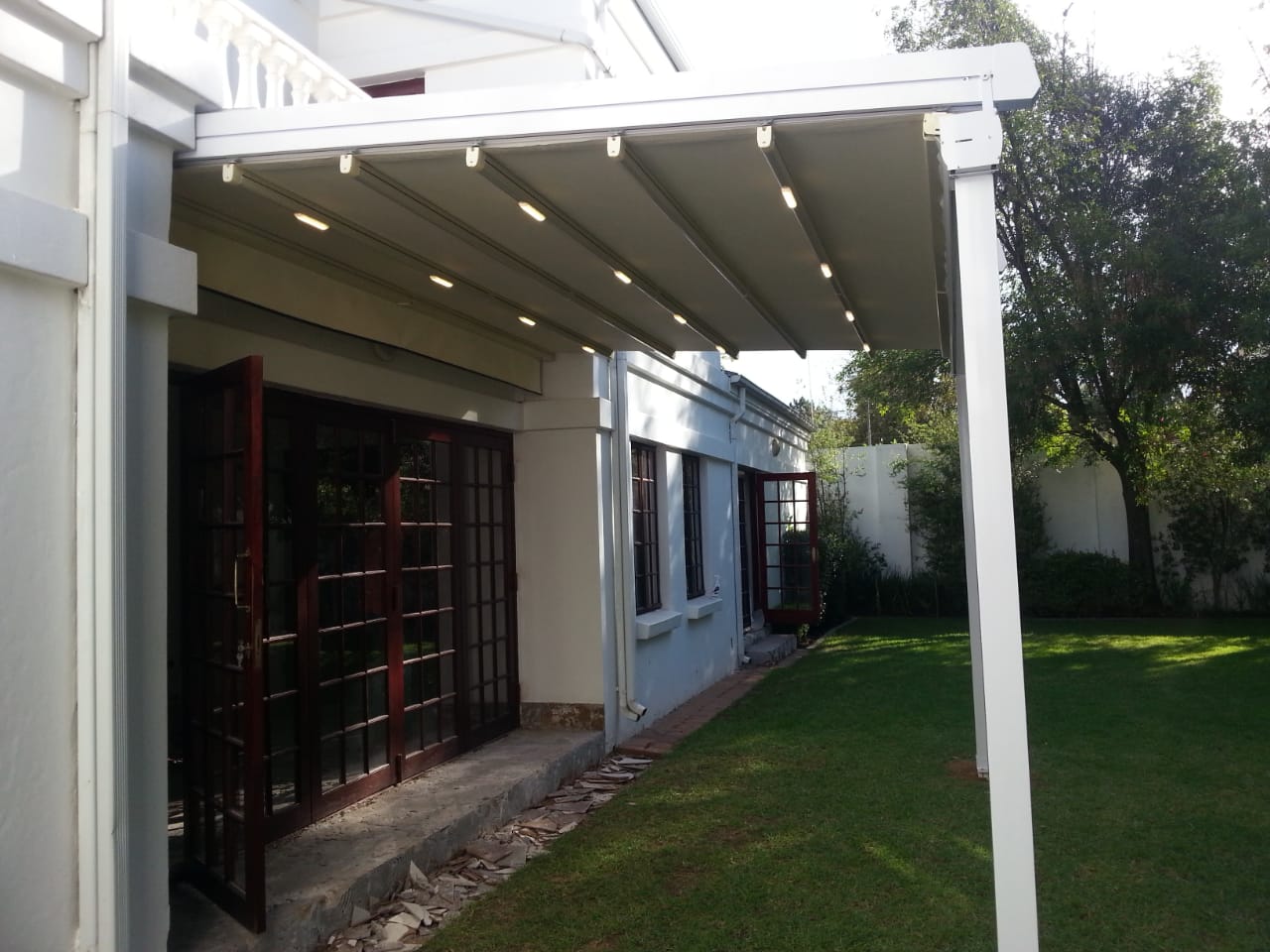 The greatest advantage of investing in a retractable awning is the increased energy savings. When the awning is closed providing shade and the air conditioner is operating inside, the unit will not have to work as hard to keep your home cool. This results in lower monthly electricity bills and major savings over a long-term period.
By blocking the sunlight from reaching the interior of your home, can reduce the overall amount of energy required to cool each room. During the winter, the awning can then be retracted to allow additional natural light to flow through the windows thus reducing the amount of required heat.
While this may seem less obvious, a retractable awning can protect your indoor and outdoor furniture from the sunlight. UVA rays cause the pigment in furniture to fade with regular exposure.
We offer Bespoke designs and Each Retractable Pergola Roof is Custom designed to enhance the Outdoor Living Space

Each awning is custom designed and manufactured according to the client's requirements. Retractable Pergola Awnings provide true versatility that will fit in with any architectural style, from classical to contemporary, in the innovative use of aluminium, anchored to a wall or self-standing. You can also choose to have this outdoor haven constructed with the perimeter sides open or closed.
Numerous choices are now available in these beautiful, customized and personalized patio awnings, allowing you to maximize the enjoyment of any outdoor area, transforming it into a welcoming haven, even in the strongest sun, wind or rain.
seem to look like an added afterthought. Now you can decide to be indoors or outdoors with the simple press of a button, no matter what the weather conditions. The Retractable Patio Awnings are an Elegant Retractable Roof with a structure that combines innovative materials, cutting-edge technology and superior design elements, to provide protection against the elements in any season.
Retractable Aluminum Roof called Skywave by Awning Warehouse
The Elegant way to create functional outdoor space
Gone are the days of leaky, ugly patio awnings that so often Maximise the Utility of  Your Open Space
There is nothing more refreshing than ample, open space, especially when it has an extensive shade over it. It provides a sense of luxury and abundance. Bigger spaces help businesses and properties to provide services to more people and create a sense of Grandeur. Having an option to add a roof that can retract whenever the weather agrees, ensures the flow of experience is never interrupted, which is something businesses would need in their entertainment areas. Awning Warehouse provides unique designs for large areas and using lighting and durable materials we make sure the shape of the structure meets the customer's needs while creating harmony and unity within the space.
Designed to withstand all weather conditions
At Awning Warehouse we have developed ultra-strong designs with robust materials to withstand extreme weather conditions. The rails columns and ceiling materials provide strength and give freedom to property owners to extend their usable space to make it both comfortable and functional.
Our Retractable Pergola Roofs can span up to 10m projection. They can be made into different opening sections creating any width required.