The fascinating five-star Turbine Hotel and Spa in Knysna is a prestigious and remarkable hotel, developed on a historic wood mill and power station site. When the concrete floors needed refurbishment and alterations, three of a.b.e. Construction Chemicals products proved ideal for the job.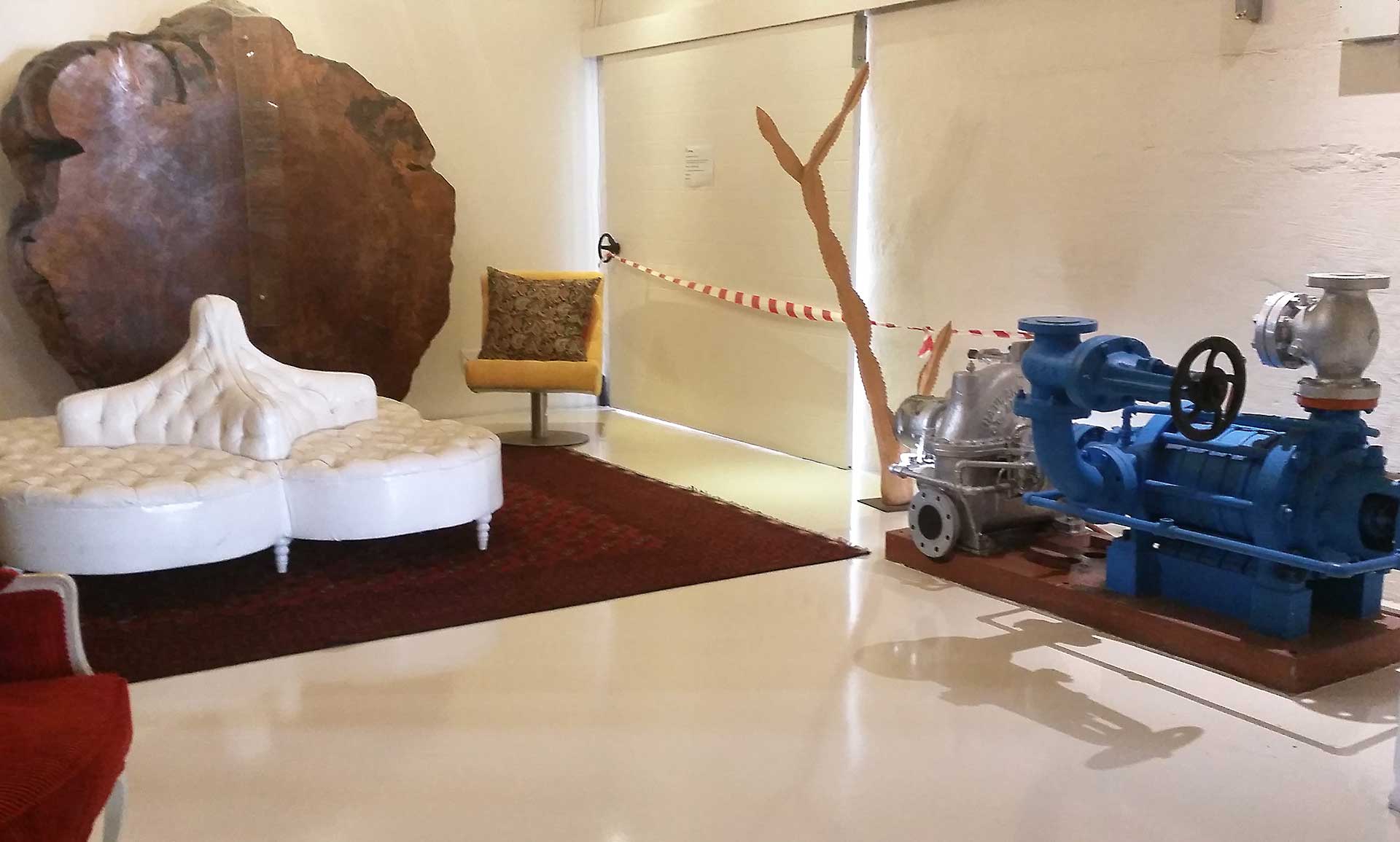 Leading supplier of specialist products for the construction industry, a.b.e. is part of the Chryso Southern Africa Group.
Alta Diedericks, a.b.e. branch manager in George, says the 450m2 flooring project at the Turbine Hotel on Thesen Island at Knysna, called for the provision of:
abe.®flo epoxy self-levelling flooring system;
abe.®cote WD 337 epoxy as primer; and
epidermix 318 epoxy repair compound.
Diedericks says the challenging flooring project, assigned to a.b.e.-approved applicators, Global Theme Design, was completed in only a fortnight while the busy hotel was in operation thanks to carefully planned sectional application. The reception area was initially re-floored, then the courtyard, the hotel's Gastro Pub, and finally the floors on which the historic and heavy turbines – after which the upmarket hotel is named – are displayed.
"Paul Basson and his Global Theme Design team initially applied a.b.e.'s two-component polyamide cured epoxy adhesive/repair compound, epidermix 318, to fill all cracks and holes in the existing flooring. epidermix 318 can effectively repair and patch a wide variety of concrete defects including honeycombing and spalling.
"Then a.b.e.'s abe.®cote WD 337 two-component, water-dispersed grey epoxy was used as primer.  abe.®cote WD 337 is a protective, decorative coating that, in addition to other uses, is also often used as a primer of concrete surfaces prior to the application of abe.®flo.
"A 2mm coating of abe.®flo in a new colour, Turbine Cream – specially formulated by a.b.e. for the Hotel flooring – was then applied. This well-known and acclaimed system provides seamless, hygienic flooring and, with its with strong colour retention, was perfect for the five-star hotel flooring. Self-levelling abe.®flo – which is also chemical-resistant – has been specified for health-sensitive institutions such as hospitals, schools, kitchens, canteens, and supermarkets throughout South Africa for many years. It's a four-component system comprising a clear resin and hardener, pre-packed blended aggregate and pigment paste," Diedericks explained. "Turbine Cream has now been added to the colours in the a.b.e. abe.®flo range."
The five-star Turbine Hotel and Spa has a fascinating origin and location.
Wood waste from the timber mill originally started by Knysna pioneers, the Thesen family, in 1922 was used to start a power station that supplied electricity to both Knysna and Plettenberg Bay for many years. The current power station site from which the Turbine Hotel now operates was built in 1939 and formed part of the Eskom power grid for many years until 2001. The original wood boiler for electricity generators and much of the old power station's equipment have been meticulously restored and are now on display to blend in with the hotel's décor themes.
The hotel, established and owned by Geoff Engel and Dandre Lerm-Engel when proposed museum planning fell through, started full operations in August 2010. Among its many features are 26 luxury bedrooms and suites as well as the popular Gastro Pub, conference facilities, and jetty for motorised pontoon cruising.